Junior Member
Join Date: Dec 2008
Posts: 48
Rumble seat?
---
Who has used the Rumble Seat—a rear jump seat made by Great Day, and sold by many distributors? It looks like it must be installed with the passenger facing backwards, but my local dealer says it can be installed in the forward facing position. I'm going to get the heavy duty version and see how it works.

Would appreciate hearing about others' experiences.
Just remember that when you install it facing forward, the roll cage can't protect the passengers unless you install a rear cage too.
I prefer the Beard Rear Bench seat setup as in my machine....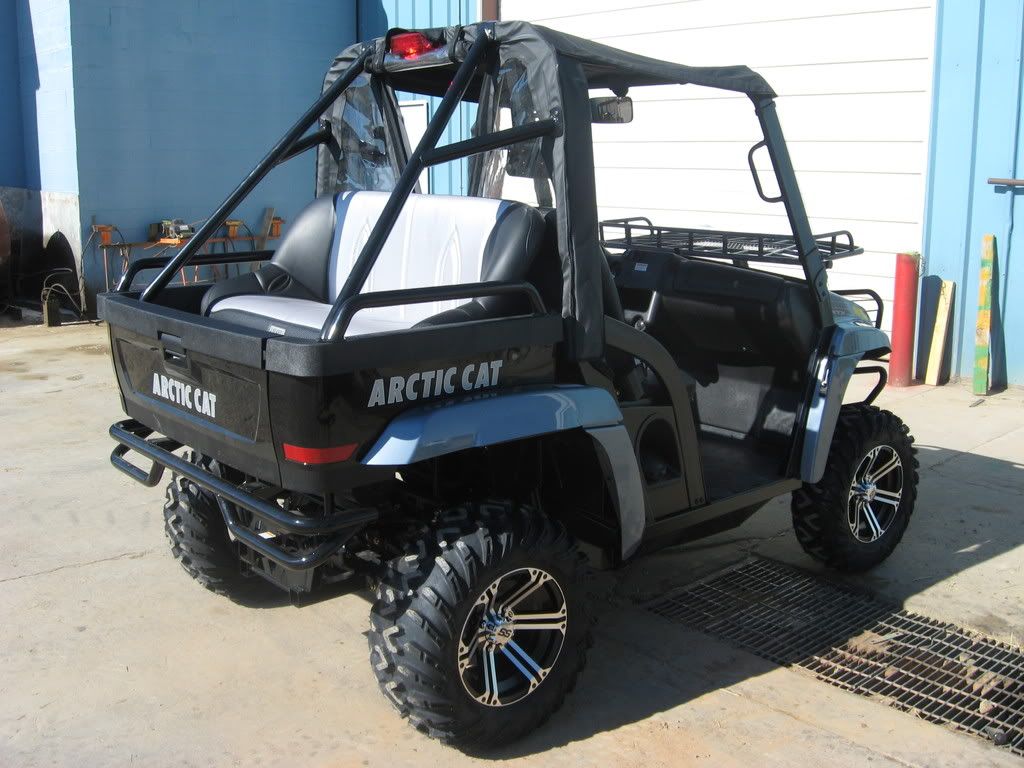 Junior Member
Join Date: Dec 2008
Posts: 48
Now installed. I was impressed with how rugged it is. Comes out with four quick-release pins. It leaves plenty of room for hauling things.