New Member
Join Date: Jul 2018
Posts: 1
Prowler tailgate cables to long
---
The stock prowler tailgate cables are to long (tailgate not flat when open) (assume Arctic Cat did this to discourage riding on tailgate). Where can I get shorter cables that will keep the tailgate level when tailgate is open ???

2010 Arctic Cat XTX 700 Prowler
Welcome to the forum, I have not seen any in the aftermarket for several years! I shortened my own, and used steel crimp fittings
---
2009 700EFI XTX, , AC Winch, 2010 Dust Shield EPI Sport Utility Clutch Kit , Street Legal, Cage chopped 2 ", Aluminum Diamond Plate Trim, Relocated Factory Bladders with covers, 5 Pt. Harness installed, Bed Tiedown System, Scat Pro-Car Seats, Secondary Battery installed, Oil Pressure, Oil/CVT Temperature, Volt Meter & Water Temp Gauges installed with Dash Plate, Bighorns, ITP Black 212 Wheels. Tonneau cover. 750 Big Bore Kit, Web Cam, and Rocker Arms.

Either - Dick or RD
Quote:
Welcome to the forum, I have not seen any in the aftermarket for several years! I shortened my own, and used steel crimp fittings
I did the same but used the aluminum crimps from Home Depot.
https://www.homedepot.com/p/Everbilt...3244/205883069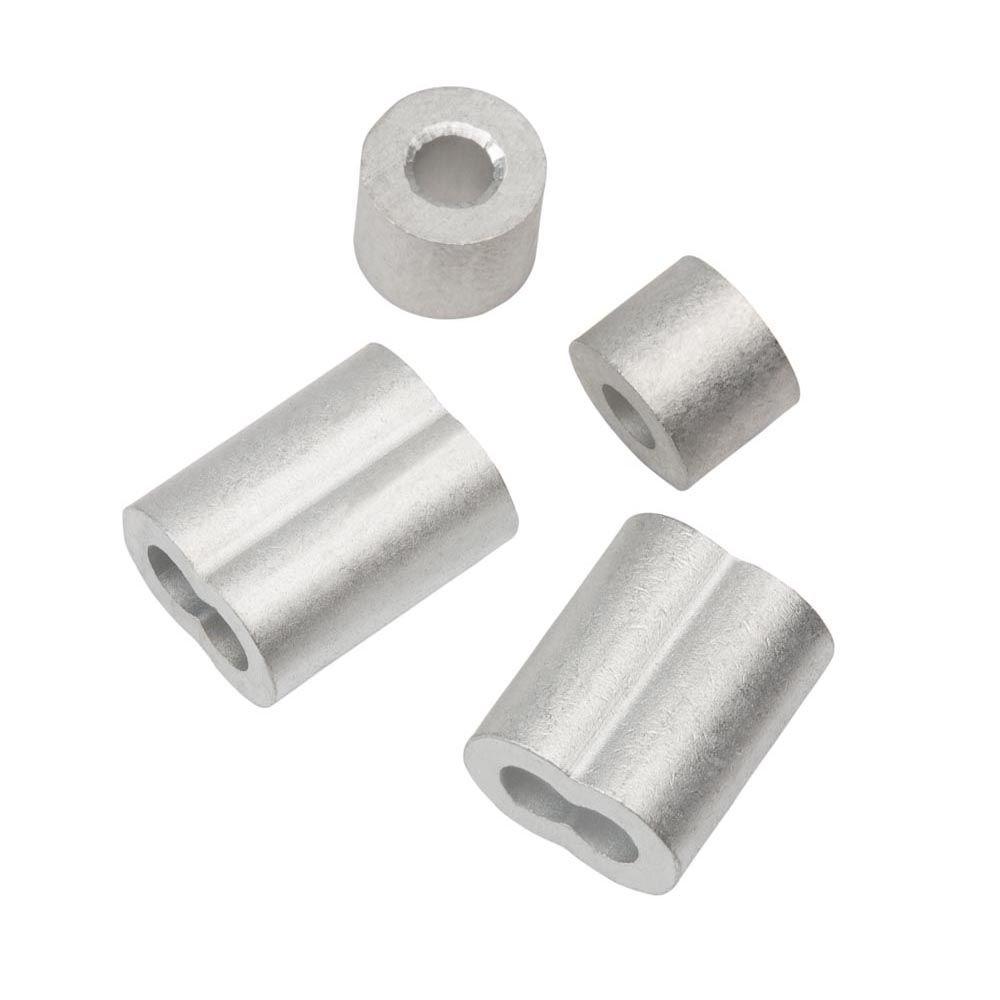 ---
Tim
2010 A/C XTZ with some "Stuff"
SOLD
But still here everyday to contribute to the cause

Handy item to keep in the shop!
---
2009 700EFI XTX, , AC Winch, 2010 Dust Shield EPI Sport Utility Clutch Kit , Street Legal, Cage chopped 2 ", Aluminum Diamond Plate Trim, Relocated Factory Bladders with covers, 5 Pt. Harness installed, Bed Tiedown System, Scat Pro-Car Seats, Secondary Battery installed, Oil Pressure, Oil/CVT Temperature, Volt Meter & Water Temp Gauges installed with Dash Plate, Bighorns, ITP Black 212 Wheels. Tonneau cover. 750 Big Bore Kit, Web Cam, and Rocker Arms.

Either - Dick or RD