Jounior Member
Join Date: Aug 2009
Posts: 62
Intercoms...Who's using them?
---
Getting into the world of UTV off road adventure i was shocked to find that many people have never thought of two way intercoms so that communicating between yourself and passenger was easier. I personally find myself turning to the wife and screaming when i see something note worthy on the trail. She is deaf in one ear and this isnt always successful. Plus i have to take my eyes off the trail to make sure she is getting what im saying.

A few days ago i met a guy who makes an Intercom systems and i found many great features with saftey being the first.

How many people use intercoms and with the helmet on not a headset style intercom?
Jounior Member
Join Date: Dec 2008
Posts: 294
We just og an intercom system for a customer to put in his sandcar and he loves it so much now he is contemplating getting it for his prowler. His system is just a headset system for use without a helmet, but it is a top of the line system.
I use a Rugged Radios intercom system in my prowler. I'd say it's the best thing I have done so far. Mine is a VOX system so the mic's are only live when you or your passenger is talking. I connect my ipod to it to play music and when someone talks the music cuts down then when they are done talking the music goes back up. I am using over the head headsets. Here are some pics of my setup.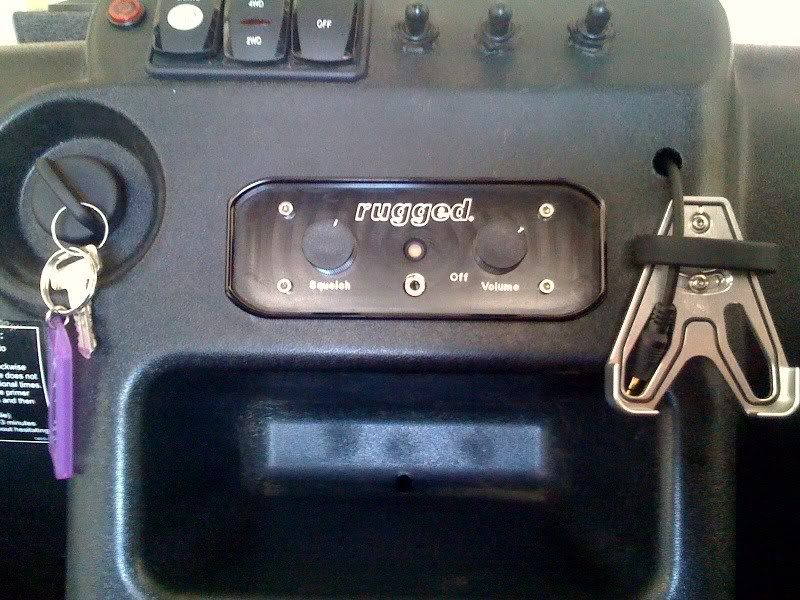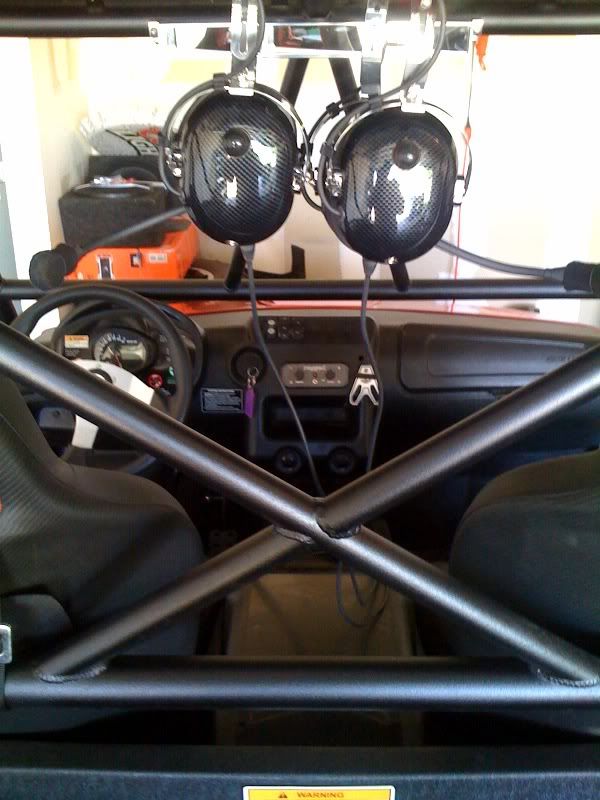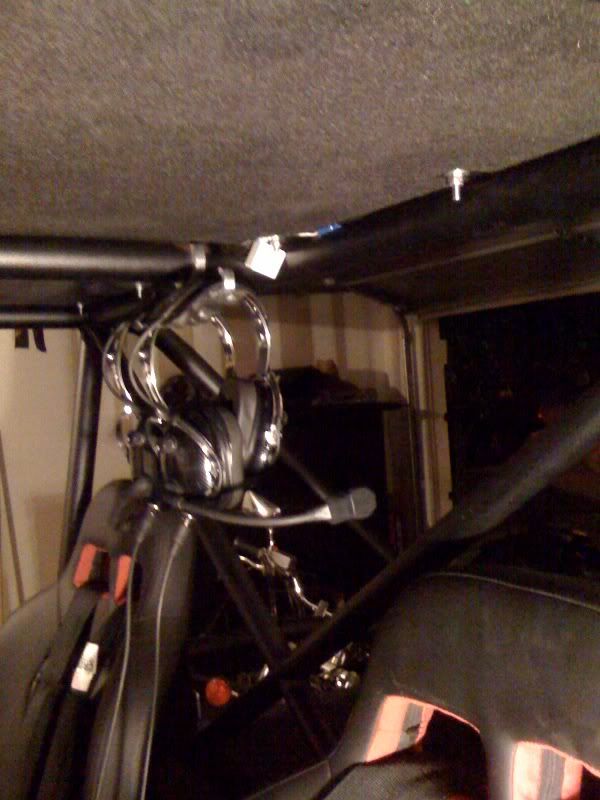 ---
2009 Prowler XTZ 1000
Korporate X 2 seat cage
Rugged Radios 2 place intercom
Twisted Stitch Vortex seats
Prestige doors and tie rods
Eagle Eye HID's
We have and use the rugged kit.. They are always on but you can turn the squelch up or down to only hear the vocals and not the breathing, plus it has an mp3 player in so you can listen to music and add a 2 way and you can do car to car.

We have kits starting at around $449.95
Jounior Member
Join Date: Aug 2009
Posts: 62
Intercom's.....Pro's and Con's
---
So i see the Rugged radios but ive also seen a company called Comzilla. Has anyone ever heard of them? Comzilla.com?

What is good and bad in a system? What exactly do you look for, i mean i cant listen to radio, chat on the two way and yak with the wife at the same time.. Is all that neccessary? I wear my helmet and i dont think i could listen to everything while im driving just because of the terrain over here in the Mid-east.

Any good bad and ugly you peeps want to share? I mean if you talk to someone that is selling or building to sell, their stuff is supposed to be the best and they invented the wheel but im looking for real life 6mos to a year use and whats good then...
Junior Member
Join Date: May 2009
Posts: 33
good thead, i've got a buddy that was just talking about this a few days ago for his high jumper....

will be watching this thread for good info....
We use the Chatterbox system
we have open face helmets with VOX mic's mounted on the helmet
system works well, it also has FRS radio in the system
personally i use helmets..for some reason i feel safer.
---
Prowler 1k - "El Diablo Del Gato"
dude..it rocks...
Quote:
personally i use helmets..for some reason i feel safer.
Great, Split I do too Better safe than Sorry.
---
2009 Prowler 700 XTX Walker Evans Shocks,STI Roctane 27/9/14 and 27/11/14 tires,Warn skid plates,Ridgid Ind Prerunner Cage,Home made spare tire carrier,Hids high and low beams,1.5 inch wheel spacers,E Brake Alarm, Rear diff vent mod Etc. NO TURF SAVER!
Quote:
Great, Split I do too Better safe than Sorry.
There's a bonus to having the intercoms installed in the helmets, passengers will want to wear the helmet so they can use the radio and intercom...
---
Arctic Cat Prowler Desert Race XTZ: ITP BajaCross tires on ITP Beadlocks, Beard Super TZ Seats, Crowe 5pt harnesses, King Off-Road Racing Shocks, Custom Racing Chassis with 7 inch longer wheelbase, +5 Suspension set at 16 Front and 17 inches Rear inches travel, UTVINC did the tube bending
TEAM PROWLER NATION...