UTV Off-Road Mag features GrandCanyon/AC Adventure
---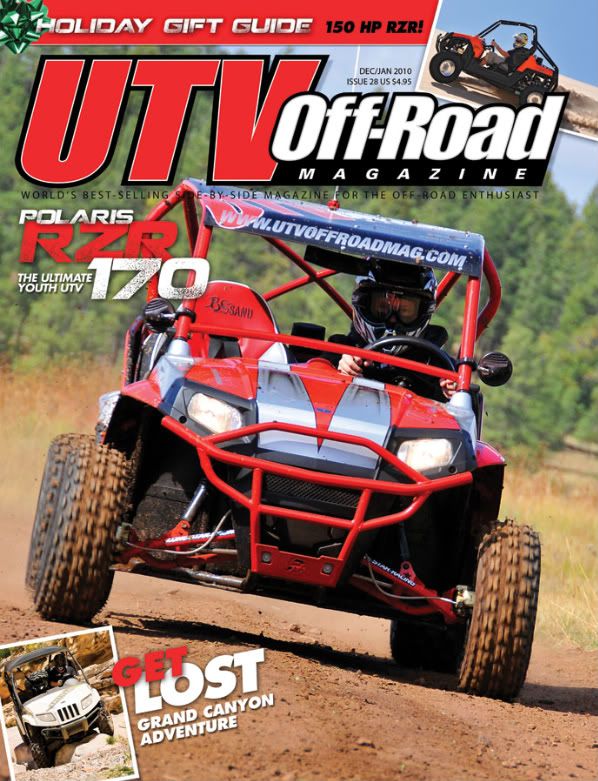 I am thrilled that the newest issue of UTV Off Road Magazine has finally hit the newstands! In this issue is my story of our adventure with Arctic Cat to the Grand Canyon guided by WallyWorld! This trip was amazing and I hope you all enjoy the words and images describing the trip!
Also included in this issue is an awesom review of the Magnum Offroad KYB Rhino and Teryx revalved shocks. Magnum Offroad is wuickly becoming the premier shock tuning experts for UTV's and not only can they sell you new shocks but they can take your existing shocks and either freshen them up or make improvements to them saving you hundreds and sometimes thousands of dollars!
If you dont yet have your ow subscription to UTV Off Road then go to
UTV Off-Road Magazine :: Everything Side-By-Side for the Off-Road Enthusiast
and get signd up! You wont be sorry!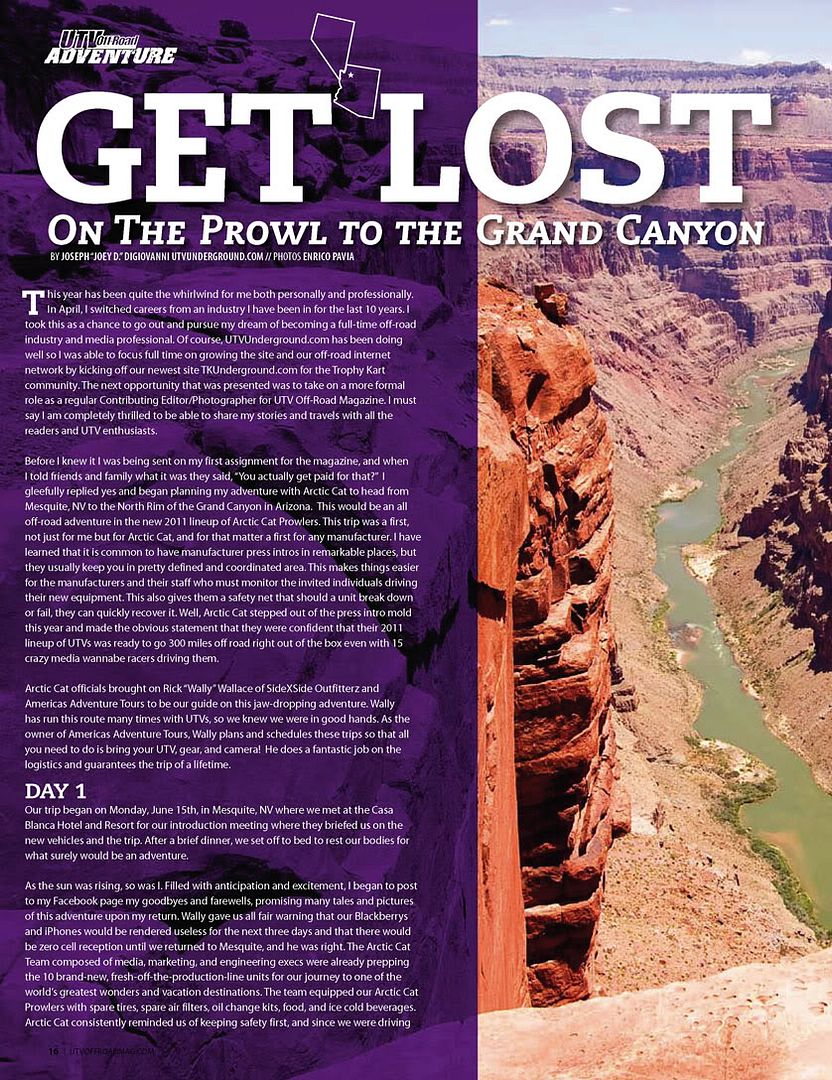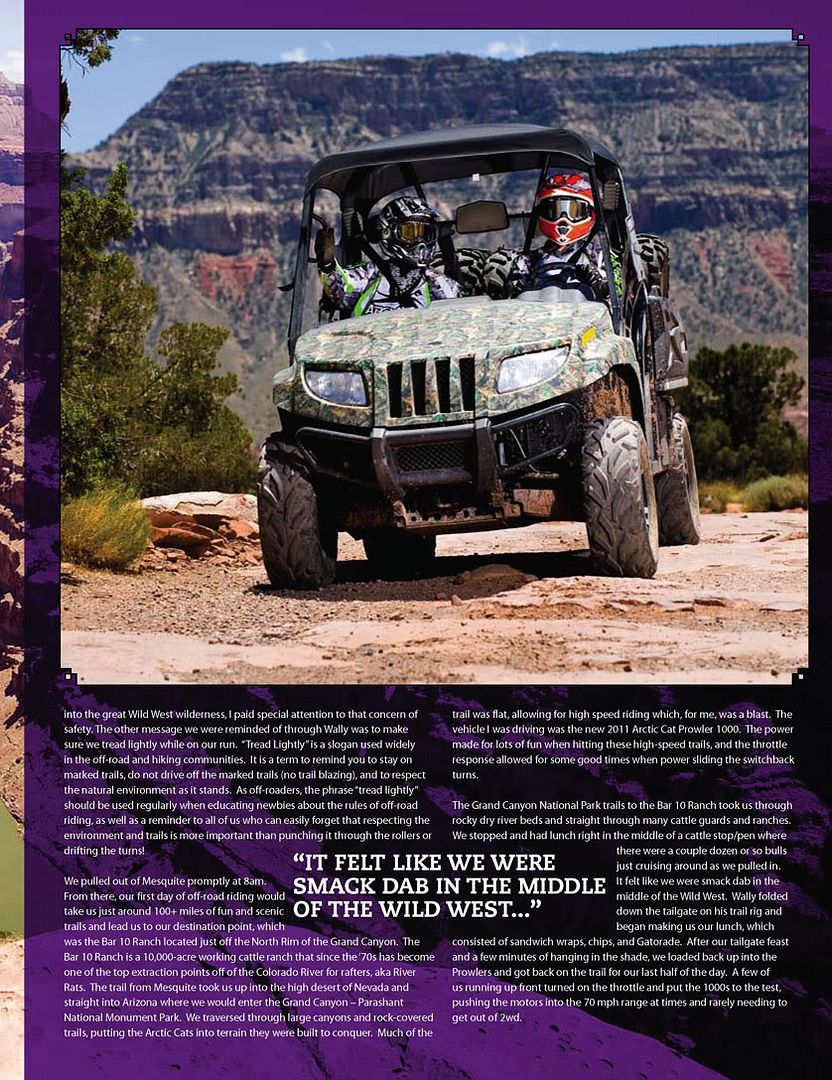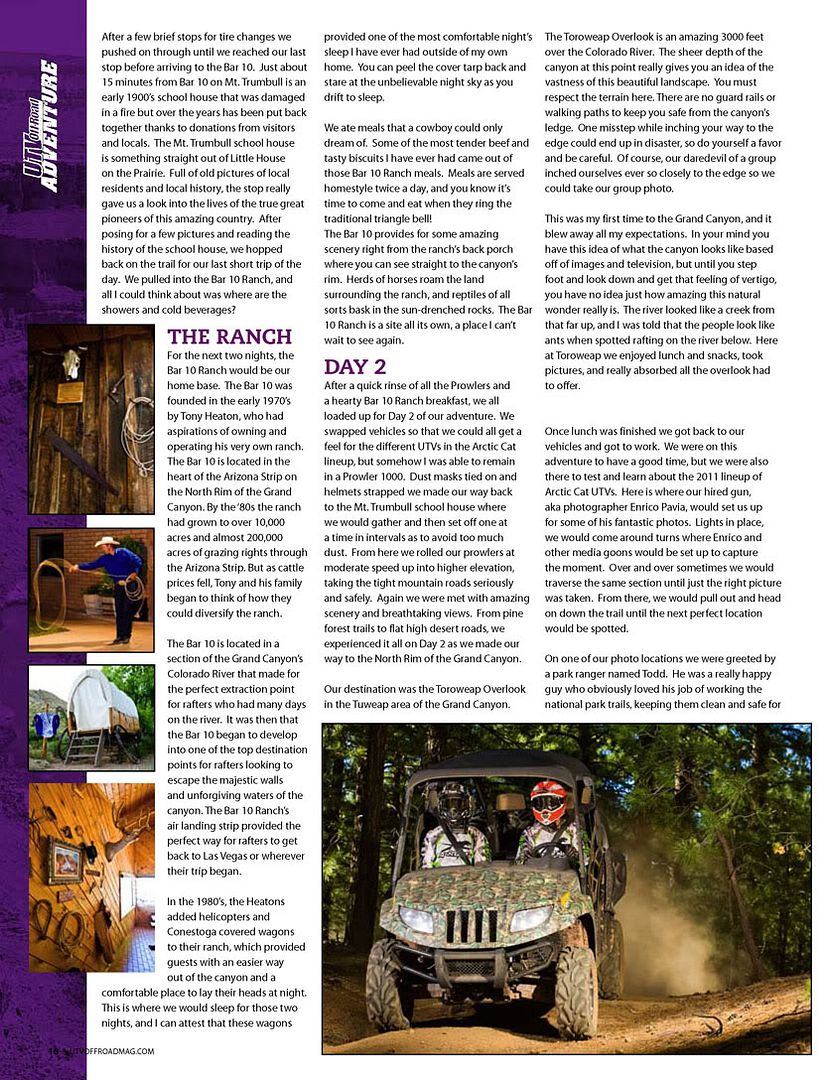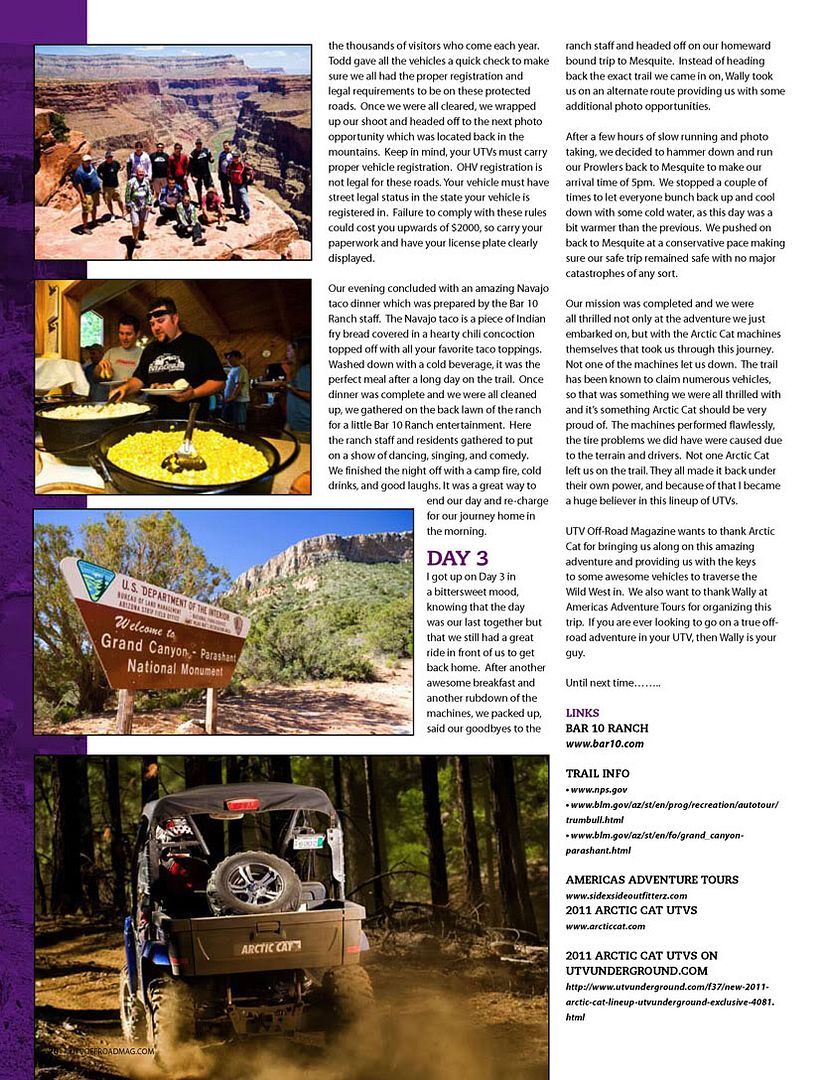 UTV Off Road Magazine DECEMBER ISSUE - UTVUnderground.Com - The #1 Resource for SXS Enthusiasts
---
I am
138
While you were ahead of our 300 mile trip with yours, I enjoyed to read your adventure. You should ask the Arctic Cat folks to make some ventures into the real "wild west" i.e. the Copper Canyon just off Los Mochis on the Mex. Mainland, it's 4X larger and deeper than the Grand Canyon.
My humble and daring last feat with my stock 2008 650 Arctic Cat Prowler (the most southern located sofar), covered 300 miles at break neck speed the most inhospitable terrain, including 150 miles of Baja 1000 track, where specialized vehicles dropped out. Worked all day with input from this forum and got may cat running again! Only carburetor/valve adjustment checks needed, but already running 50mph! This is an awsome machine. There are a lot of pricier utv's here, but my Cat, the only one around here, sems to get a lot of attention and it does perform. Found out today after working and cleaning it for the second day that my second tie rod is also bent! Only one strong custom rod set I found sofar costs around 250 bucks! Do you have a better source? May be Arctic cat has now better ones?
Jounior Member
Join Date: Oct 2010
Location: U.P. Michigan
Posts: 104
Looks like the camo HDX howd it run on the trip. havent gotta chance to put many miles on mine yet but pretty happy so far. Any major likes and dislikes about it? Thanks Jim