Jounior Member
Join Date: Oct 2010
Location: U.P. Michigan
Posts: 104
pics with tracks
---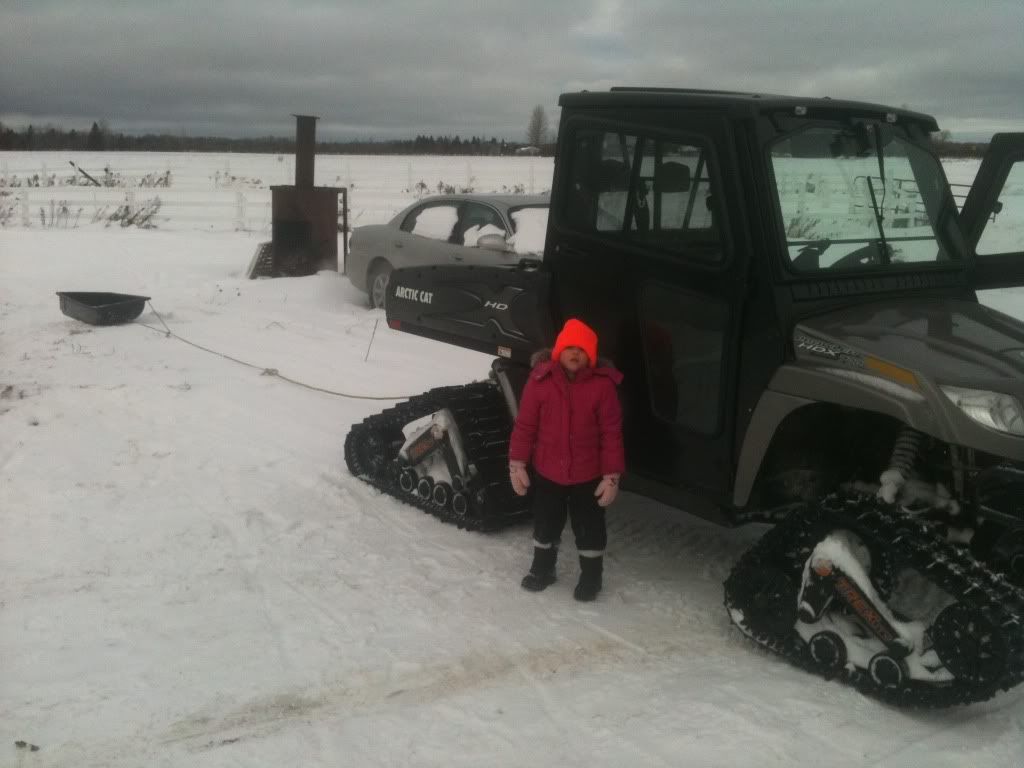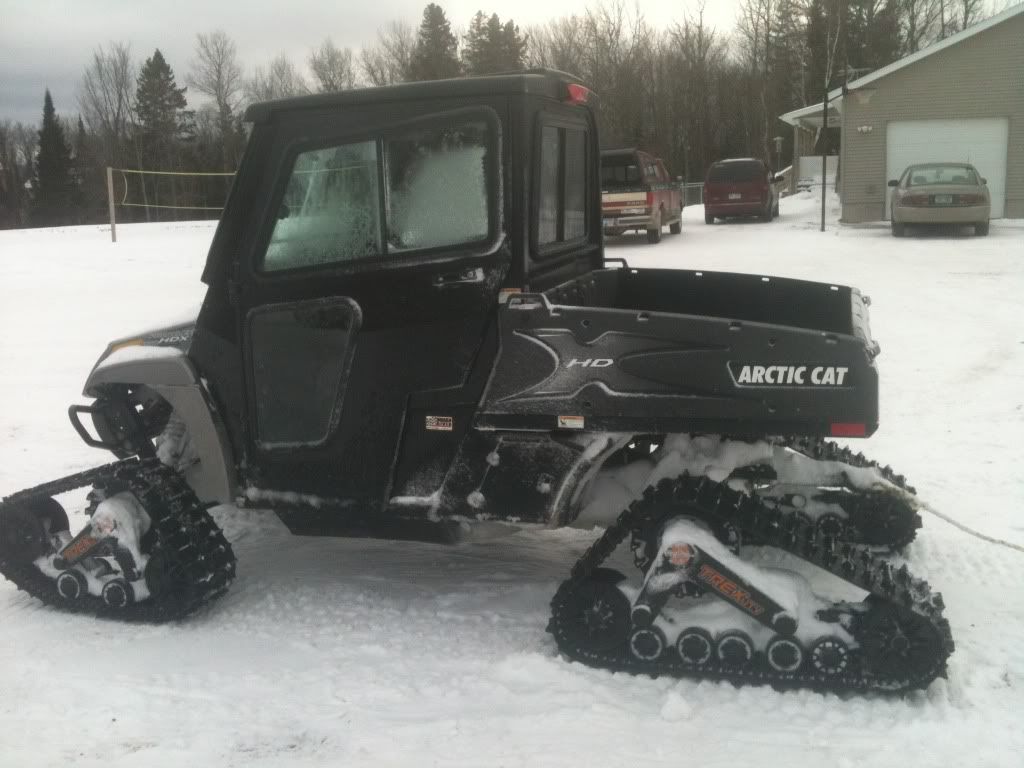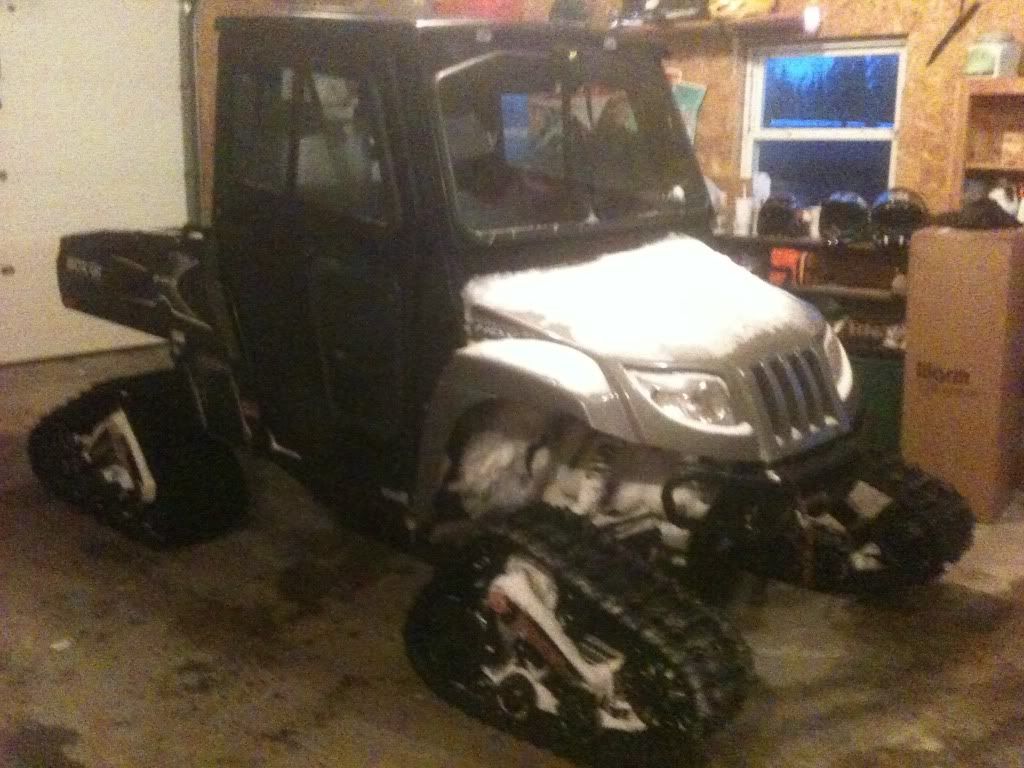 ---
Last edited by duke7581; 12-26-2010 at

09:27 AM

.
Junior Member
Join Date: Jul 2010
Location: Glennallen, AK
Posts: 35
sweet. looks like a good time.
Jounior Member
Join Date: Oct 2010
Location: U.P. Michigan
Posts: 104
alot of fun besides being to loud for radio or to talk hopefully soundproofing next wk. heres a short vid hit a forzen junk of clay from where dad tried deeping a water furrow. wasnt going very fast but it hit pretty hard.


Jounior Member
Join Date: Apr 2010
Location: Ozark Mtns. Arkansas
Posts: 130
That HDX looks made for tracks. Very Nice.
how fast can/should you go with those?
---
2009 Prowler XTZ 1000
well, I've officially got my first boner since christmas
---
"What happens in Vegas, stays in Vegas. Except for the herpes, that S**t'll come back with ya"
Nice ride......I like too get a full cab and a set of tracks too...short on $$$ !!
But very nice ride with those tracks...nothing to stop you now ...
Definately nice. I'd love to get a set of tracks for mine but won't happen for some time.

Looked like the little one got bounced right off the seat in the video, might want to look into a booster seat that you can use with the belts.
---
2010 Prowler XTZ 1000-
27" Grim Reaper Tires/Home Made Roof/Arctic Cat Mirror/Quadboss Folding Windshield w/ home made support bar/LED Tail-Brake lights//Venom 4000 lb Winch/Amsteel synthetic line/Home Made Doors/Custom Adjustable Seats/Custom Oh Crap bar for passenger/Tonneau Cover/Fat Max storage Box in bed
Tiger Tail Towing system
Nice ride. That thing is a beast with those tracks.
---
ROLL TIDE ROLL!!!!
07 Prowler 650 H1 XT
3000lb. Warn winch
2" lift by Highlifter
30" Silverbacks on 14" SS112's
FMF Powercore exhaust
Dynatech CDI box
rejetted with Jets R Us OEM jets
stage 1&2 by ///AIRDAM
clocked secondary to B3
19 gram rollers (red)
2" snorkel by me
chrome skull shifter
LED tail lights in bed by me
fog lights
roof
custom doors by me
custom removable rear cage by me & friends
I wish I had a hard cab on mine, as you can see in my video you tend to get covered with snow.