Join Date: Oct 2008
Posts: 140
06 Long Travel Prowler XT For Sale
---
I am selling my 06 Prowler 650XT. It has been a great ride, but I have a new one on order now. Here is a list of what it currently has on it......
Full UTV Specialties Long Travel kit w/Bilstein racing shocks ($5500)
Full Rollcage
Leg Minders
Rear Seat
Harnesses
Sun Top
2-7 1/2 inch HID lights
Padded Arm Rest
Mikuni Pumper Carb
K & N Filter
Hunterworks CDI
Temp Gauge
Air/Fuel Gauge
Stereo w/2 cab speakers
Powered Subwoofer
LED underglow lights
Lighted LED Liscense Plate Frame
Custom Front Bumper
Custom Rear Bumper
Custom Tail Lights
14" ITP SS108 Wheels w/BigHorn Tires
Newer Motor with Low Hours
I am sure there is more, but you get the idea. A Prowler with Long-Travel is VERY RARE. This thing rides like a dream now. No comparison to stock at all. It is about 73" wide with the suspension and tire set up. It is very stable. Perfect for cruising the trails or duning. I probably have invested about 25K in this thing. The pics below don't show the top or HIDs that I added. You can PM me or send me an email to
[email protected]
. Thanks. Brad
$10,000.00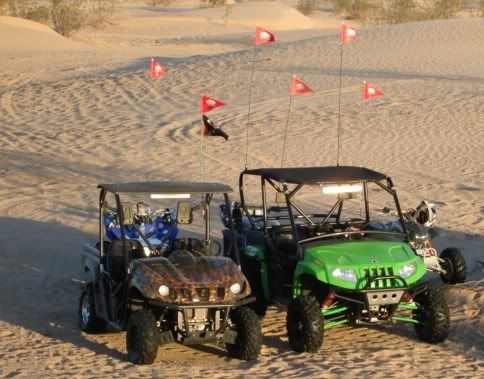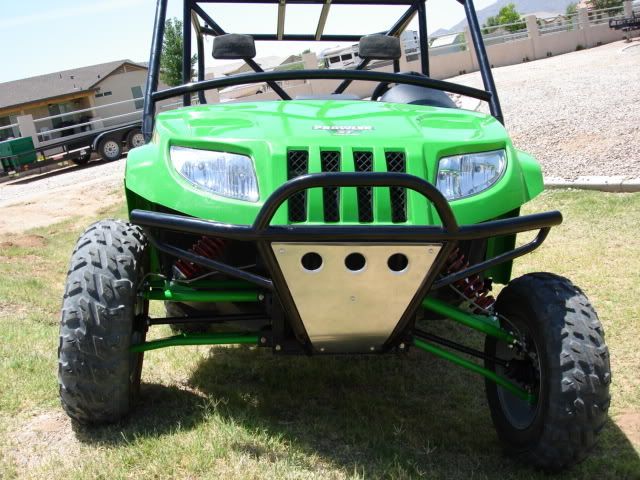 Dude that is a killer price!
---
XTZ 1000 Motor Swap : MB Cage : Aluminum Roof : Jones Fab Wing and Sheet Metal : Rattle Snakes w/OMF Beadlocks : Morphic Acuated Light bar : 6 4" Fuegos : 8" Lowered Beard Seats : K&R Performance Air Arm : Aluminum Radiator : CVT Blower : PLX Wide Band : Lowrance Baja 450c : Diecast Playcars Long Travel : Driveline Alternator : 4 Wheel Disc Brakes : 3.1 Gears : Full Bore Rear Fenders : Dual HID Head Lights : Horn Blasters Air Horns : Simpson 5 Point Harness : Trick Performance V Gauge :
No Longer Registered
Join Date: Sep 2008
Location: Beckville, TX
Posts: 130
Join Date: Oct 2008
Posts: 140
Prowler is SOLD!! Thanks for the interest everyone..............
hey phat cat how about some pics of your ride. It sounds awsome, and dentless your ride is awsome also ,but in the midwest there are very few trails we can get through with the added width, and we have no dunes dawg gonnit.
Join Date: Sep 2009
Posts: 1
Such a very amazing link!
Good posts. I appreciate them.
Thank you so much for the posts. It's really useful.