On the Trail with Discount Tire -Rally on the Rocks - "Moab Rim"
---
Thursday we ventured out to Moab Rim Trail. This is another of our favorite trails because there are a few fun challenges along with some fantastic views of the Colorado river below.
Right out of the gate there is a steep climb with a sheer drop that will test your nerves on the way to what is known as Devils Crack followed by the Z turn. Both of these obstacles help give this trail a 7 rating.
This is an in and out trail with a lunch stop at the edge of a cliff overlooking Moab with the LaSalle mountains as a backdrop.
On our way back as we neared the sand dunes one rider had his rear differential go out. The Discount Tire Team jumped into action. They took out his axle shafts so he could drive down the mountain in 2 wheel drive with a little help.
I heard the driver say "You guys were like a Nascar pit crew" as they disassembled his axles.
The Discount Tire crew never leaves a rider behind.
Here are a few photos from our ride: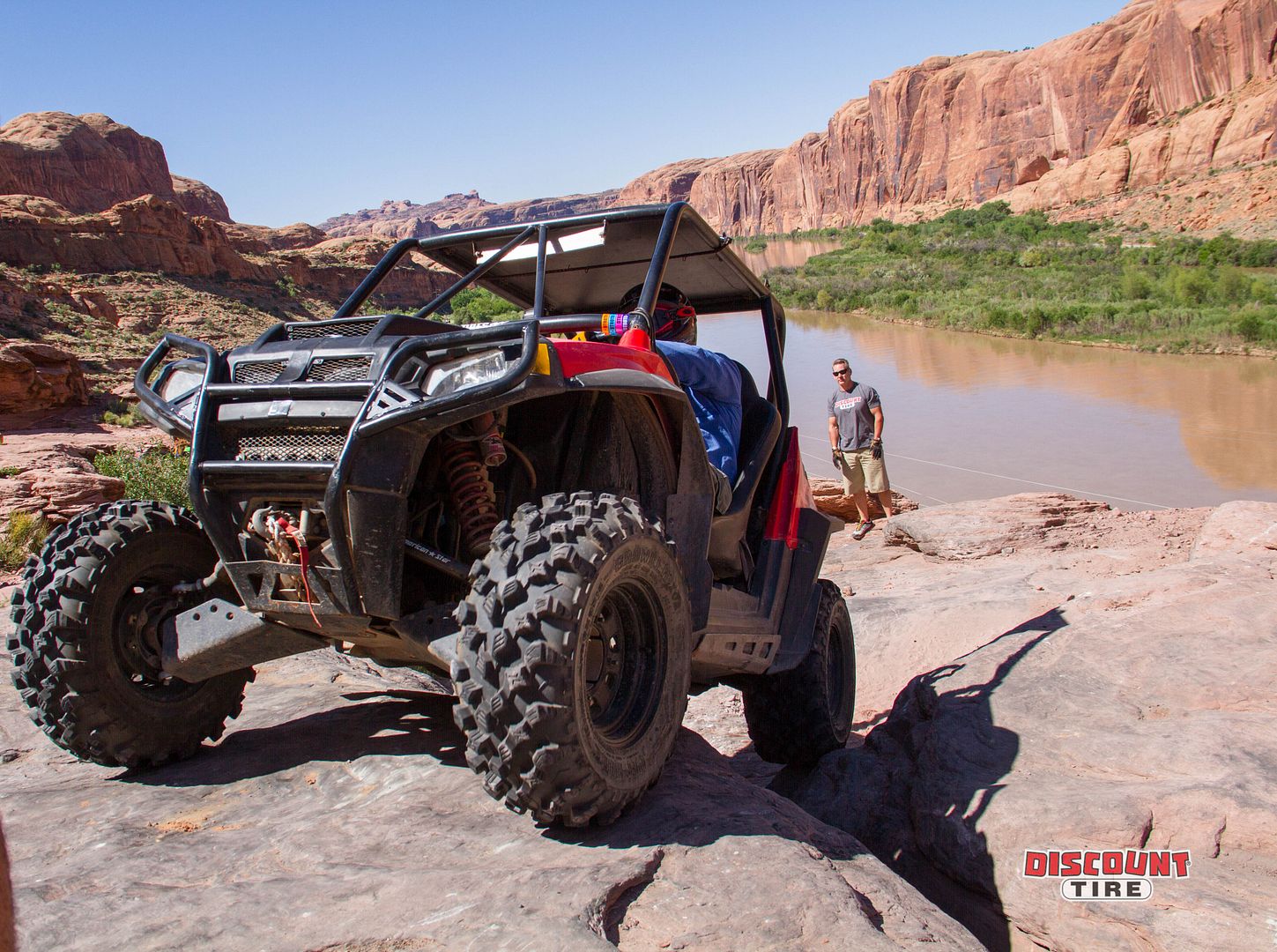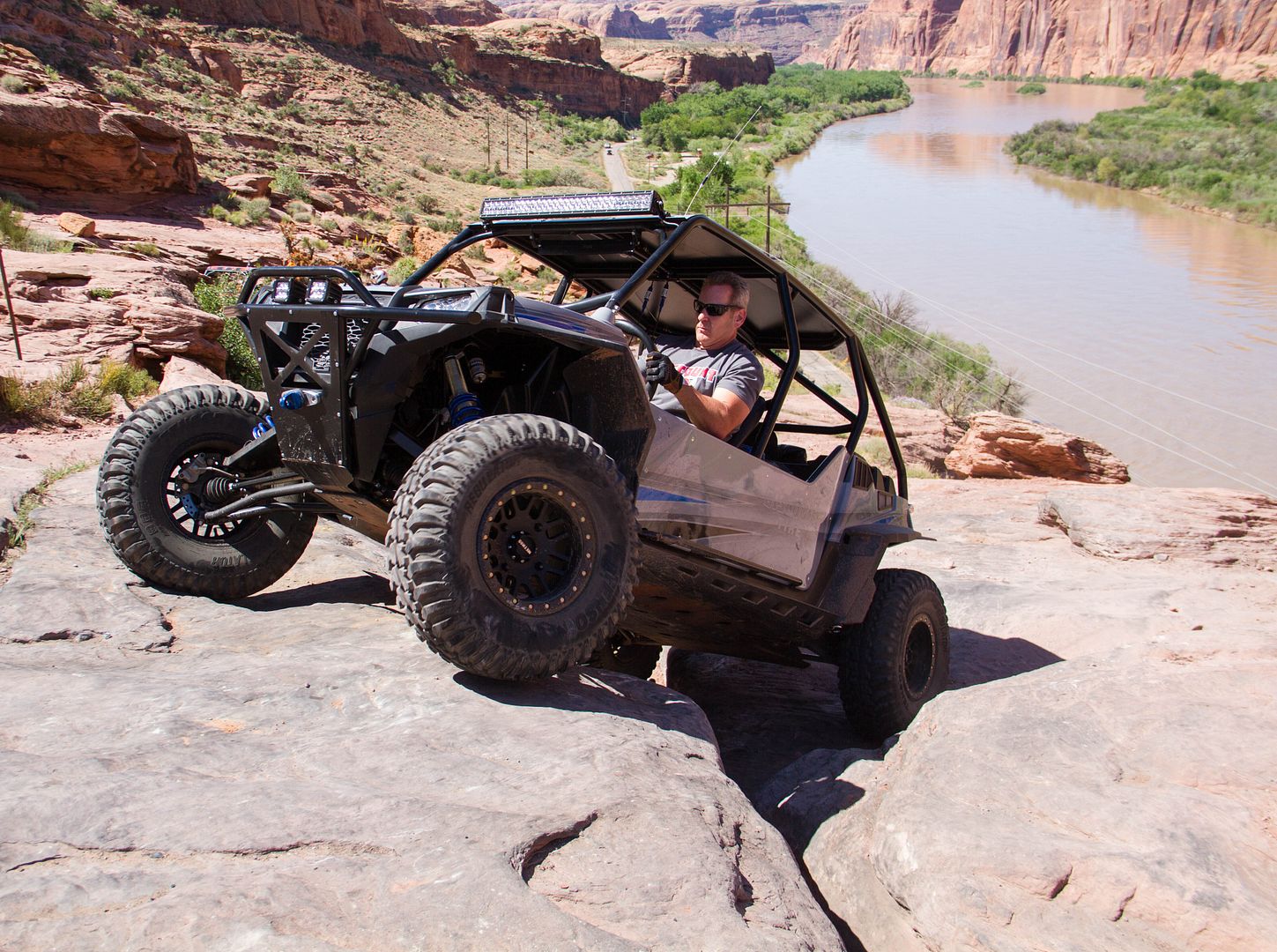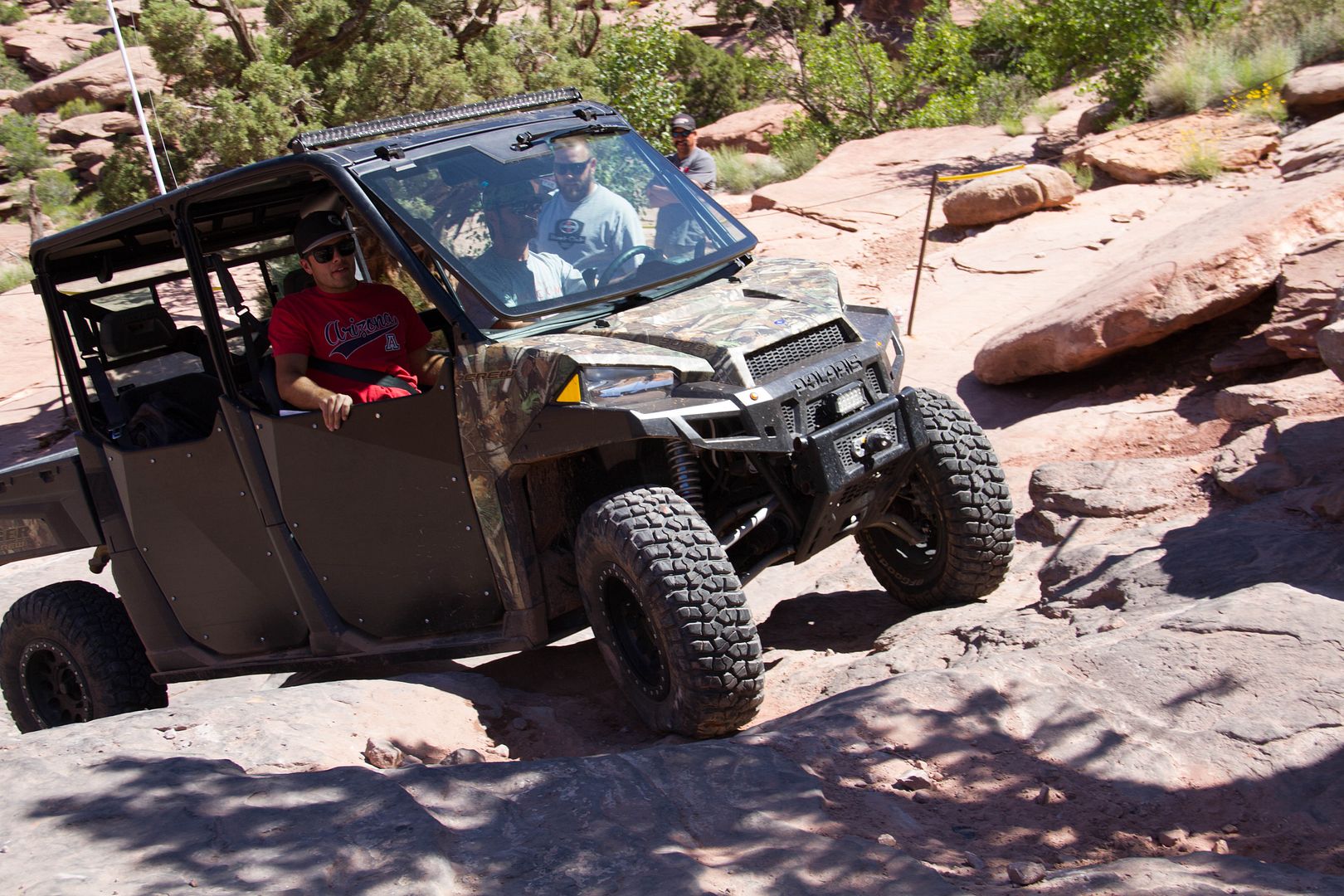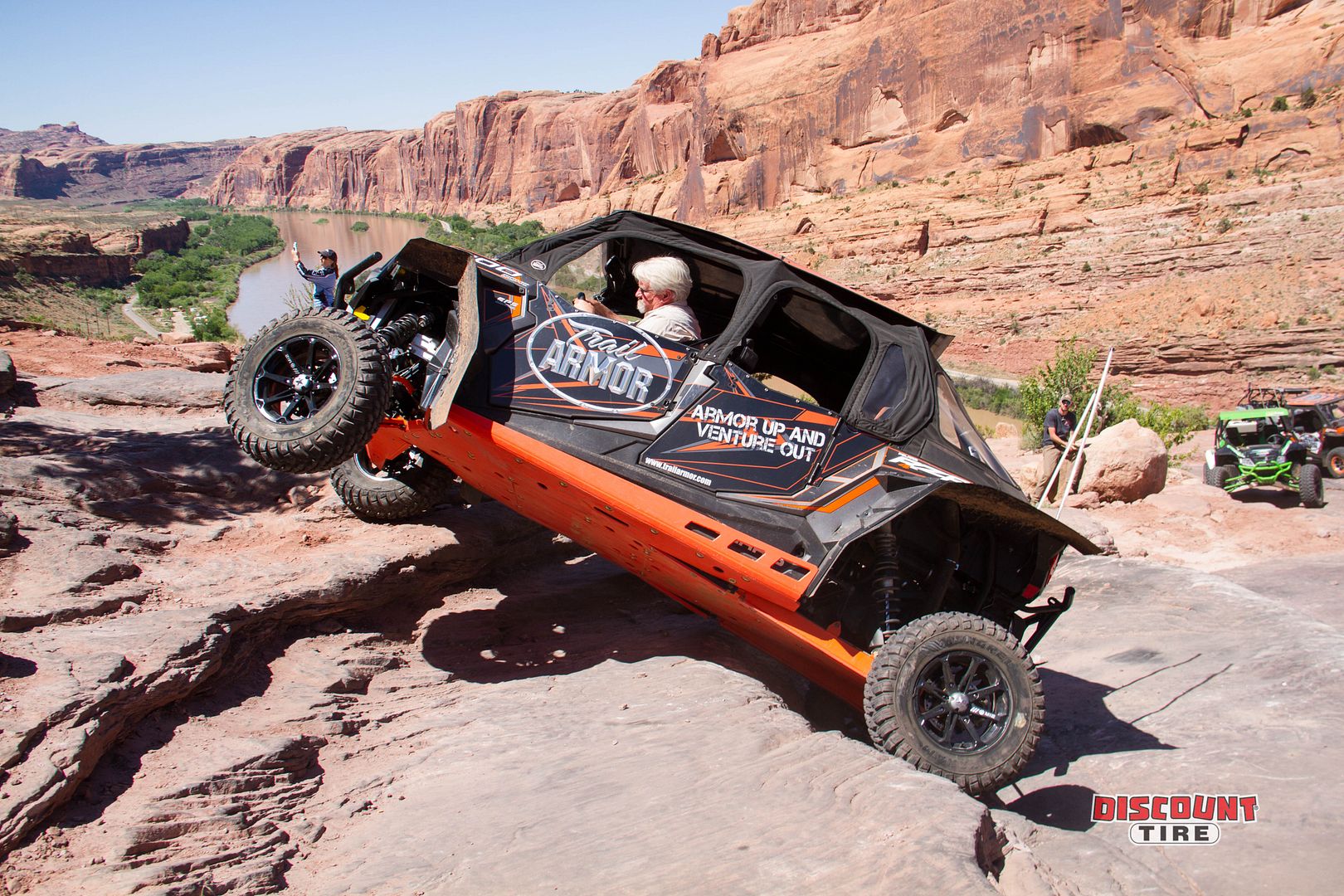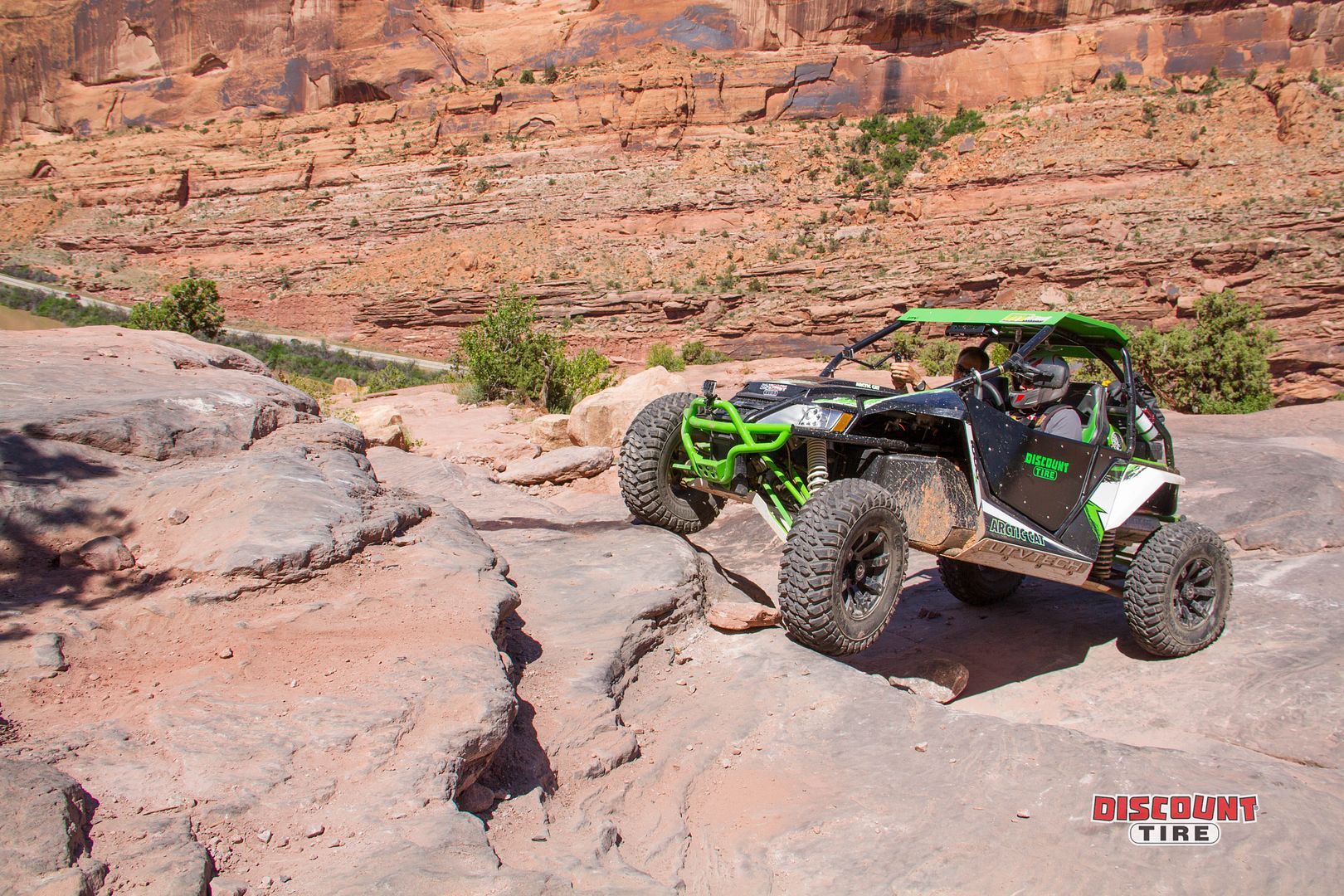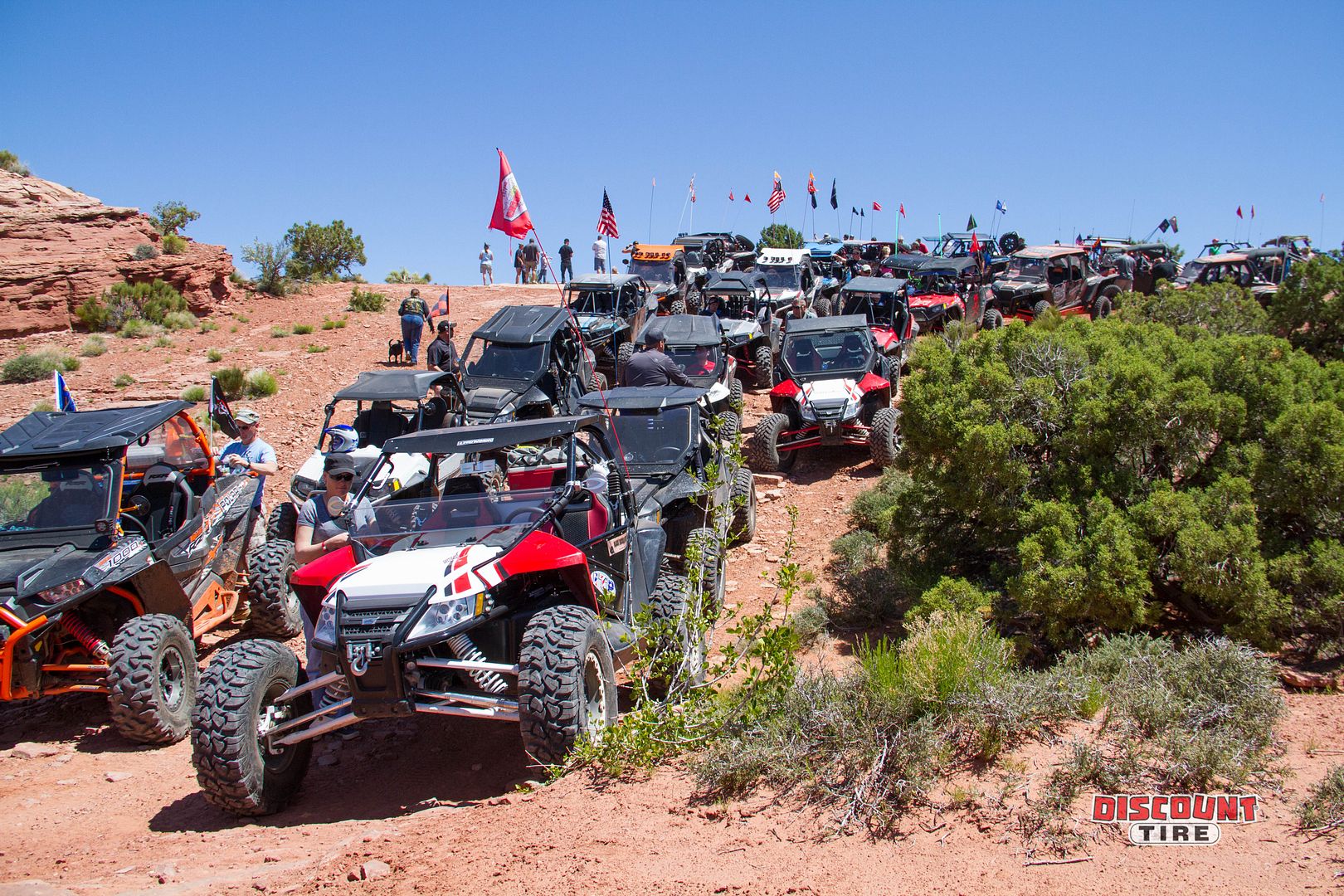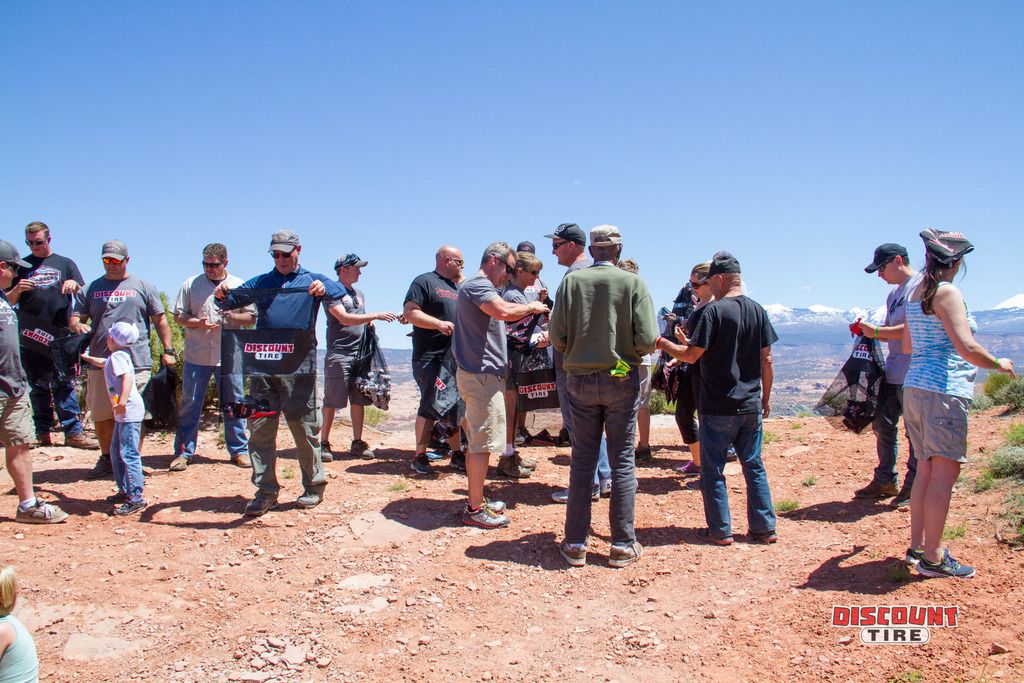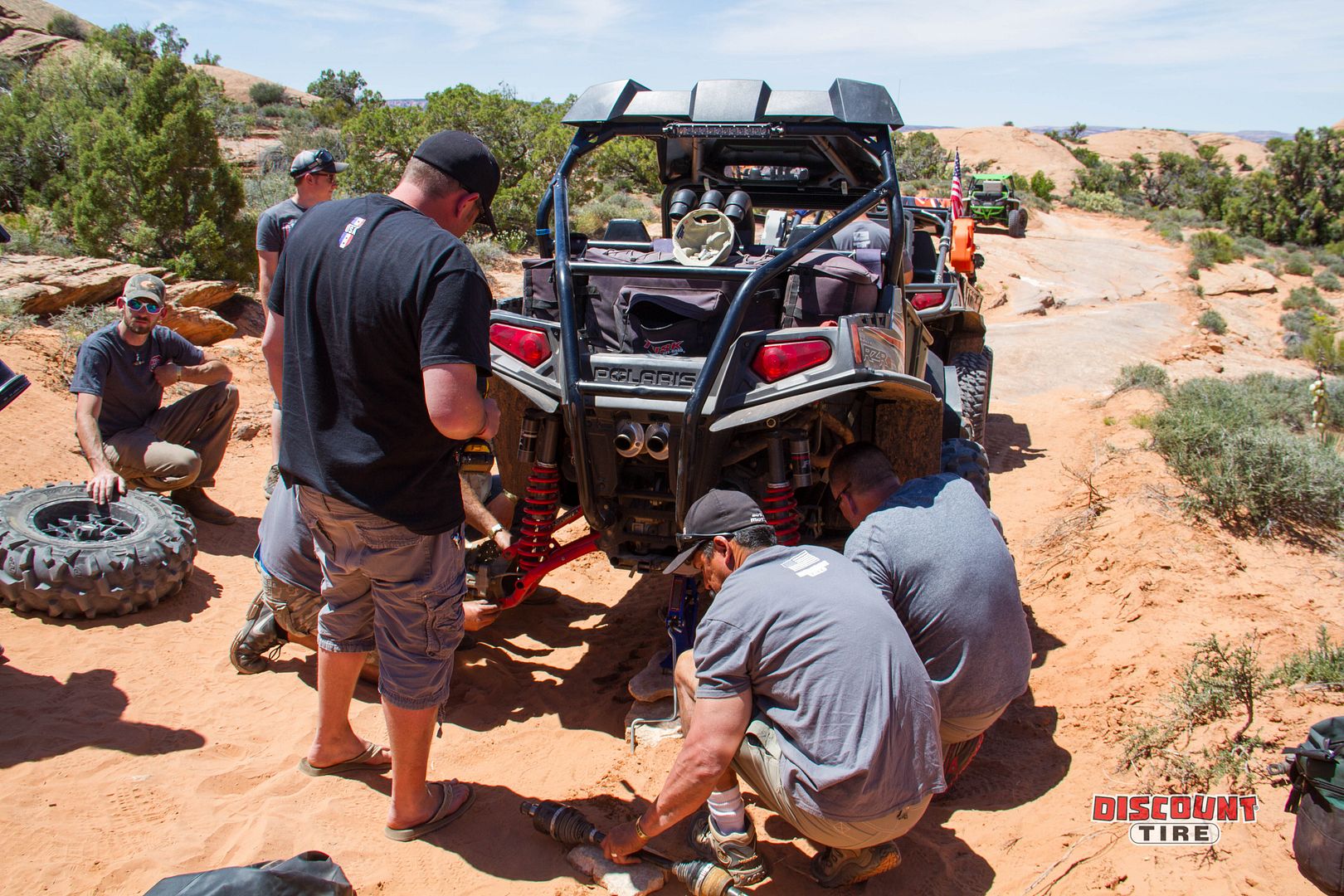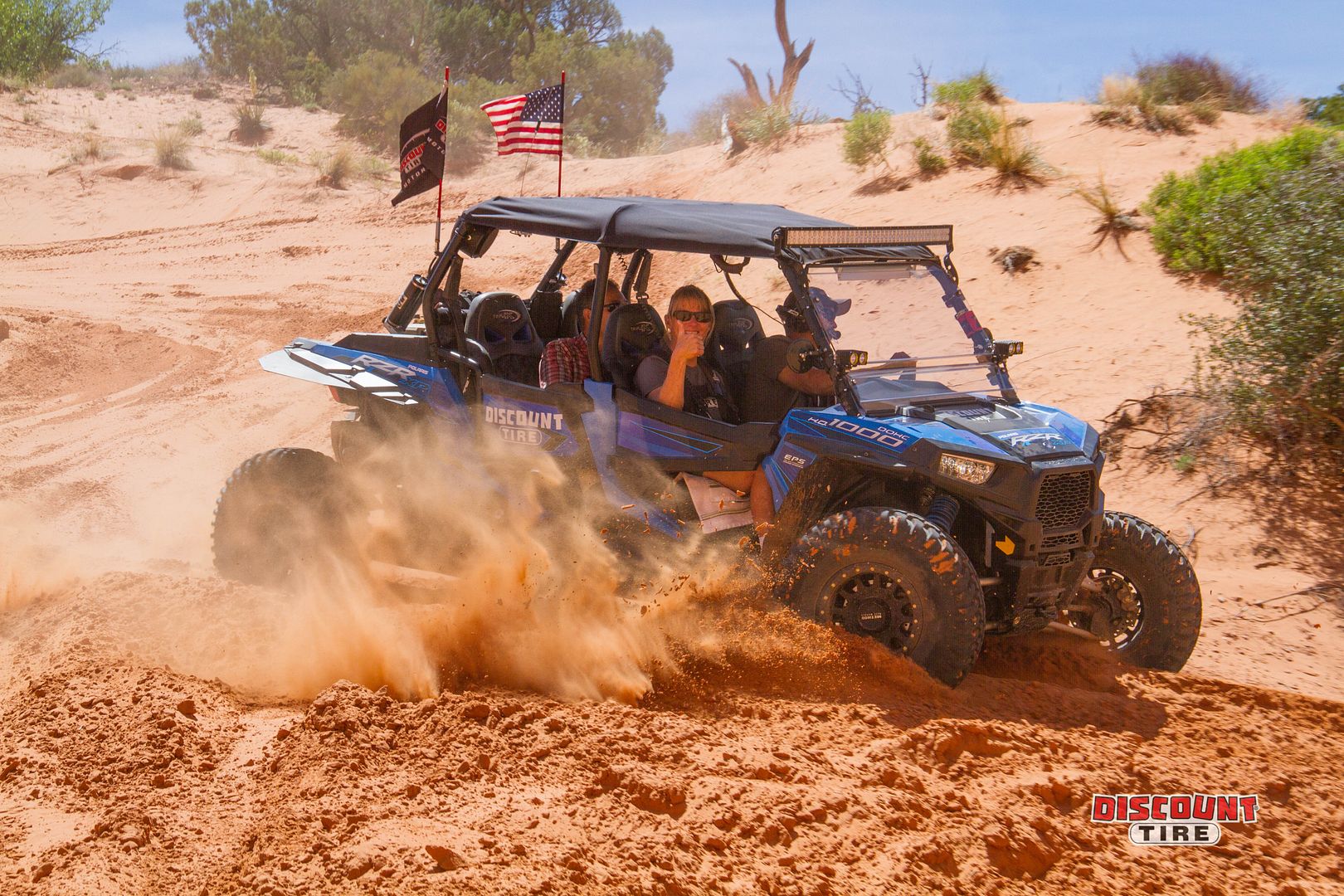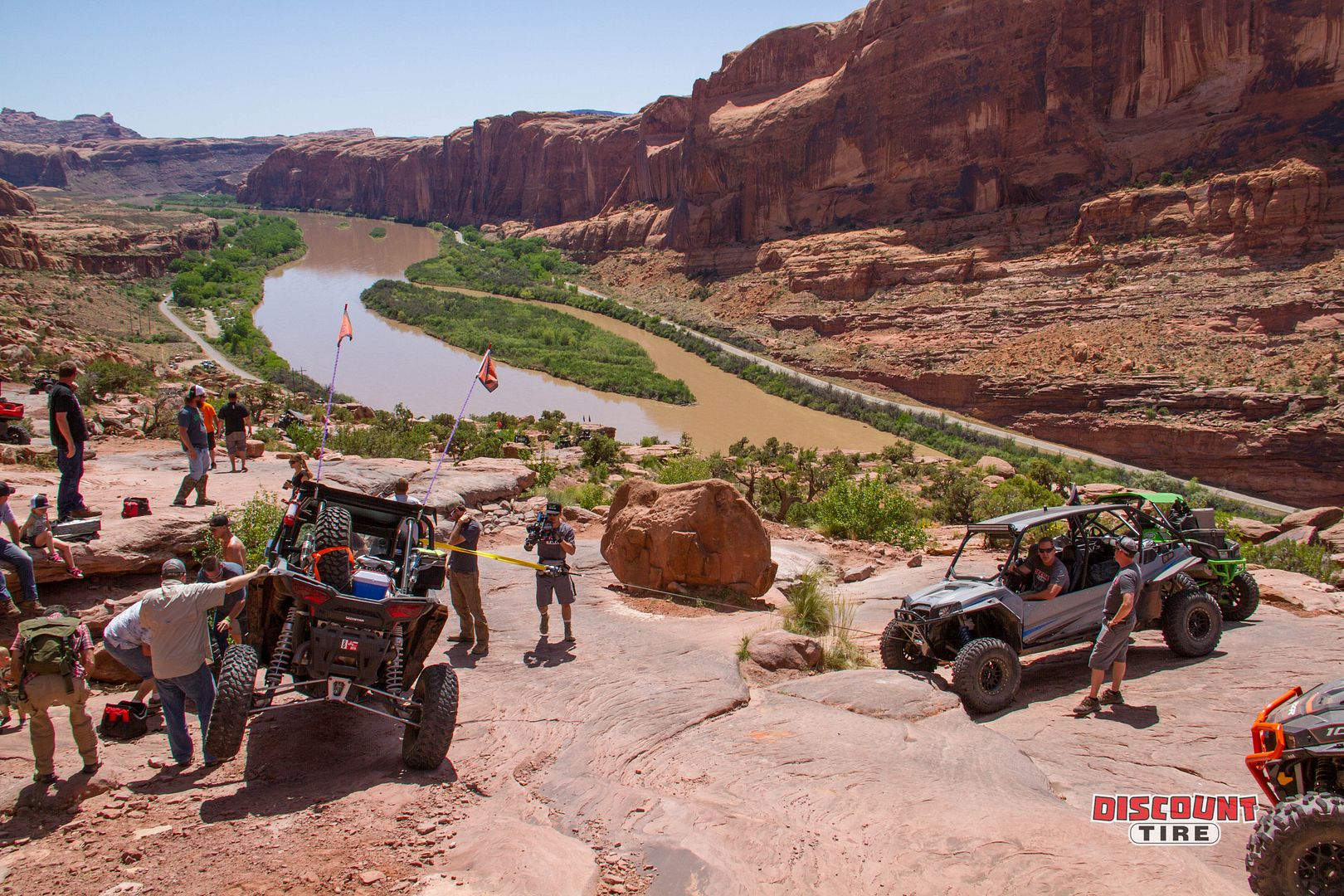 Awesome views of the Colorado River.
Thanks Discount Tire! Heading to my local store for tires next week! As always you have the best to offer, and service that is unbeatable! Happy In Michigan!
---
2009 700EFI XTX, , AC Winch, 2010 Dust Shield EPI Sport Utility Clutch Kit , Street Legal, Cage chopped 2 ", Aluminum Diamond Plate Trim, Relocated Factory Bladders with covers, 5 Pt. Harness installed, Bed Tiedown System, Scat Pro-Car Seats, Secondary Battery installed, Oil Pressure, Oil/CVT Temperature, Volt Meter & Water Temp Gauges installed with Dash Plate, Bighorns, ITP Black 212 Wheels. Tonneau cover. 750 Big Bore Kit, Web Cam, and Rocker Arms.

Either - Dick or RD
From one (former) Michigander to another, thank you for your support.