Durability, Flotation & Control | Journey Heat
---

The
Journey Heat
tire combination from
Vision
delivers predictable handling and control that UTV drivers demand from their sand tires. Whether cruising down sand highway or tackling competition hill, the durable 6-ply rated Journey Heat will get you to and from camp with confidence. Couple this tire combination with either the
*Vision 551
or
*Method Mesh
in 14x8 and 14x10 sizing for exhilarating sand dune performance!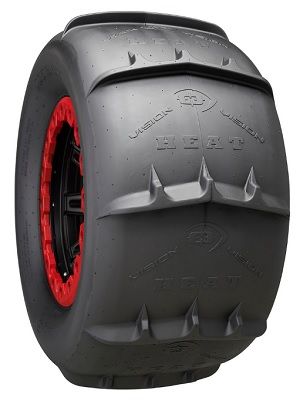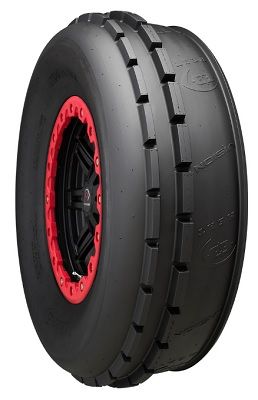 Click here for:
Journey Heat Availability and Pricing
-KEY FEATURES-
Durable 6-ply rated carcass
Nine(9) 3/4" reinforced paddles deliver optimal flotation and stability
Low operating pressure for improved flex and comfort
Off-center dual ribs provide added down force that hold tight when turning at high speeds
Fits popular 14x8 and 14x10 wheel sizes
-SPECS-

*
only in specific bolt patterns
Pretty impressive! Time for the dunes!
---
2009 700EFI XTX, , AC Winch, 2010 Dust Shield EPI Sport Utility Clutch Kit , Street Legal, Cage chopped 2 ", Aluminum Diamond Plate Trim, Relocated Factory Bladders with covers, 5 Pt. Harness installed, Bed Tiedown System, Scat Pro-Car Seats, Secondary Battery installed, Oil Pressure, Oil/CVT Temperature, Volt Meter & Water Temp Gauges installed with Dash Plate, Bighorns, ITP Black 212 Wheels. Tonneau cover. 750 Big Bore Kit, Web Cam, and Rocker Arms.

Either - Dick or RD
Quote:
Pretty impressive! Time for the dunes!
Yes!
We will be testing a set soon, so we should have some first hand thoughts to report shortly!
My dunes time is limited to once a year at Silver Lake MI., I'd love to try a set someday!
---
2009 700EFI XTX, , AC Winch, 2010 Dust Shield EPI Sport Utility Clutch Kit , Street Legal, Cage chopped 2 ", Aluminum Diamond Plate Trim, Relocated Factory Bladders with covers, 5 Pt. Harness installed, Bed Tiedown System, Scat Pro-Car Seats, Secondary Battery installed, Oil Pressure, Oil/CVT Temperature, Volt Meter & Water Temp Gauges installed with Dash Plate, Bighorns, ITP Black 212 Wheels. Tonneau cover. 750 Big Bore Kit, Web Cam, and Rocker Arms.

Either - Dick or RD