Discount Tire Rally on the Rocks | 2019 Highlights!
---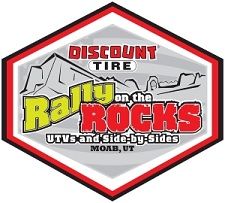 The 9th annual
Discount Tire Rally on the Rocks
in beautiful Moab, Utah is officially in the books!
Along with some amazing trail wheeling, we met up with old friends and made a lot of new ones! We also gave away fantastic products from Method Race Wheels, Tensor Tire, Raceline Wheels, Milestar Patagonia SXT Tires, Smittybuilt Products, and Camp Chef! There were over 1,000 participants in roughly 600 side by sides that made it to this amazing event with over 65% of the participants being first timers! We're already planning for next year's Outstanding Discount Tire Rally on the Rocks!!!
See the coverage thread linked below for daily recaps and for additional photos from the event check out the photo gallery linked
HERE
.
2019 Discount Tire Rally on the Rocks | COVERAGE THREAD!
We want to thank everybody for making the 2019 Discount Tire Rally on the Rocks one that will be etched in our mind forever. We always enjoy being around so many outstanding people that love to work hard and have as much fun as we do while paying it forward with kindness and helping others.
***REMINDER***
There are 3 days left until the 15% Instant Savings on ATV/UTV tires and wheels ends at Discount Tire Direct! (5/31/2019)
When you order tires and wheels together, Discount Tire Direct will mount and ship them at no additional cost! If you have any questions or would like a quote please send us a PM - we'll make sure you're taken care of!