Join Date: Sep 2008
Posts: 15
Finished Up XZT1000
---
all fab'ed here in house
4130 tig welded cage - a bit taller for the + 6' crowd
F&R bumpers
Complete skidplate
Doors
Roof
Windshield
Rear chase lights
Lighted whip mount
Warn winch set up to use front or rear
Machine Trix side view mirrors
Fox adjustable coil overs
SDHQ tie rods
Vision X battery
2" spacers
14" KMC bronze wheels
26" Bighorns
Vision X 22" LED bar in the front bumper
Vision X 42" LED bar up top
Vision X 22" LED bar on the passenger side
Vision X 12" LED bar on the rear bumper
Vision X HID headlight - high and low beams in the factory buckets
Vision X dome lights
Twisted stitch seats
Simpson D3 Camo belts
Painless wiring components
Rear bench seat has a quick release and has a mount for when is Geophysical Logging equipment is in there
Rear section of the cage has mounts for his equipment to winch up and into the bed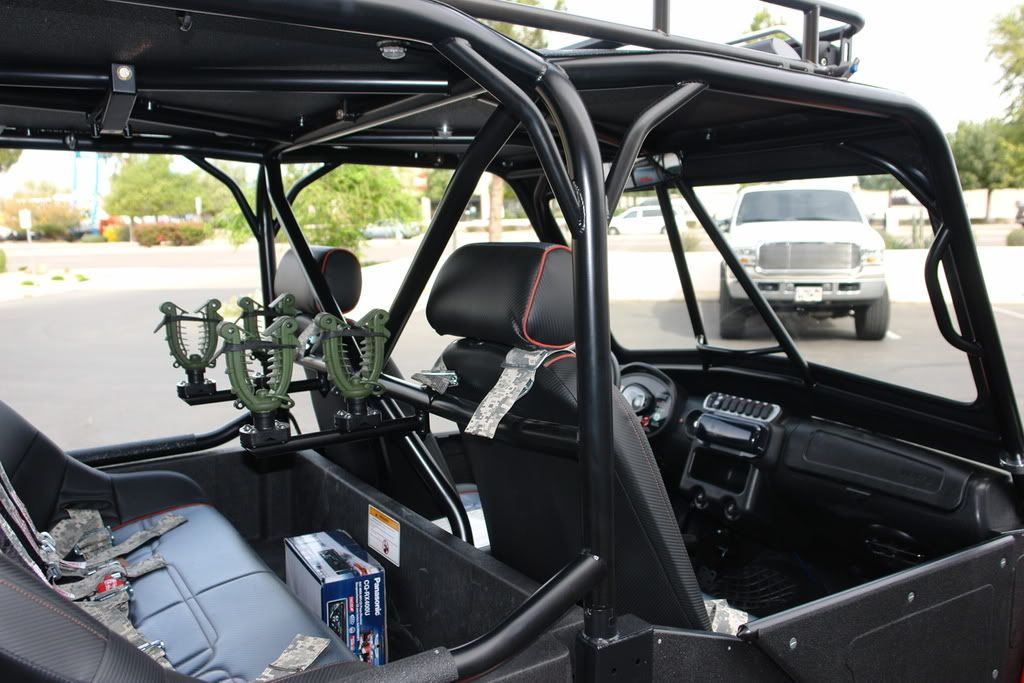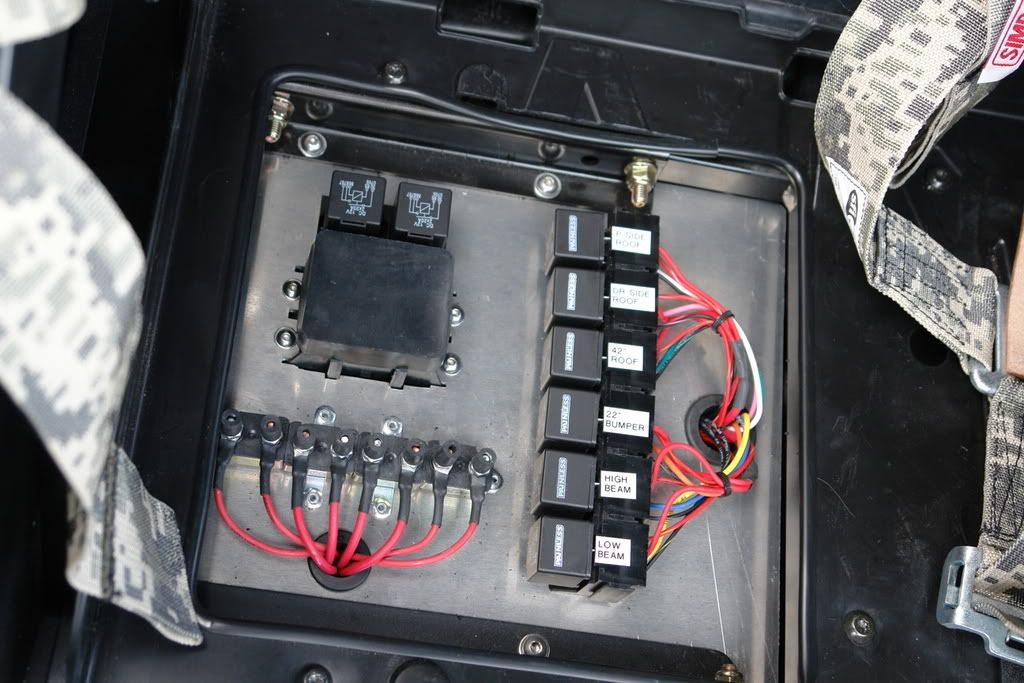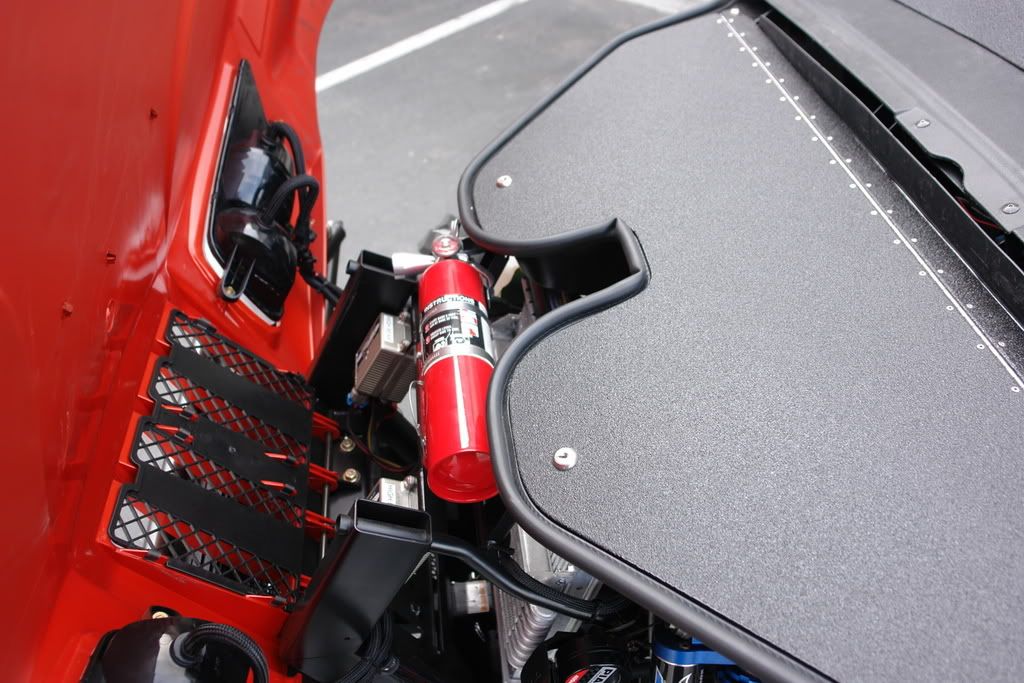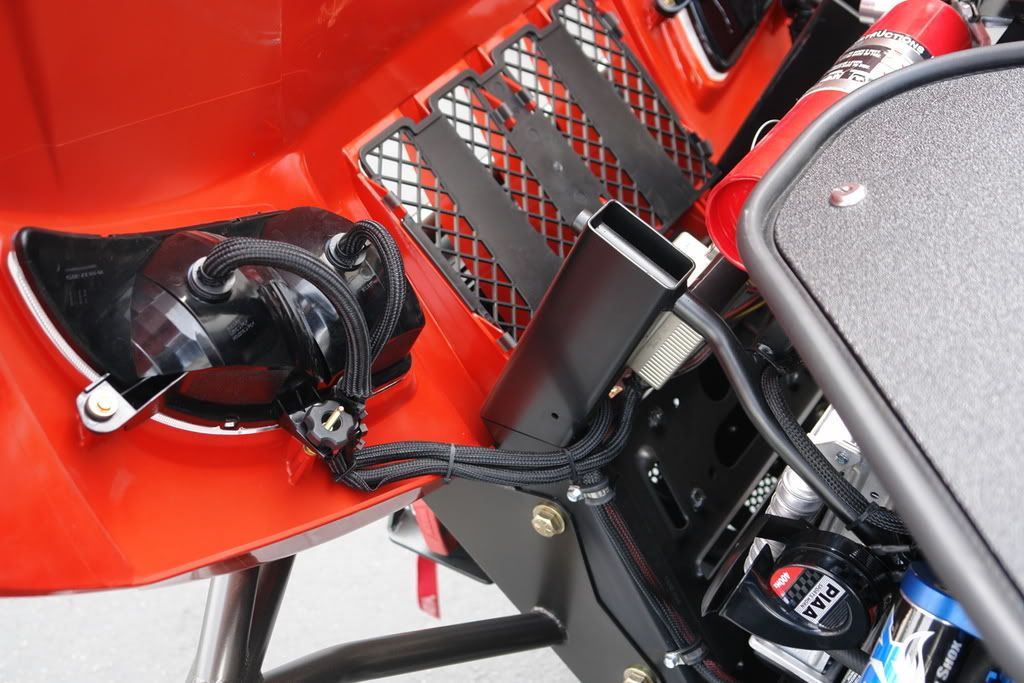 Join Date: Sep 2008
Posts: 15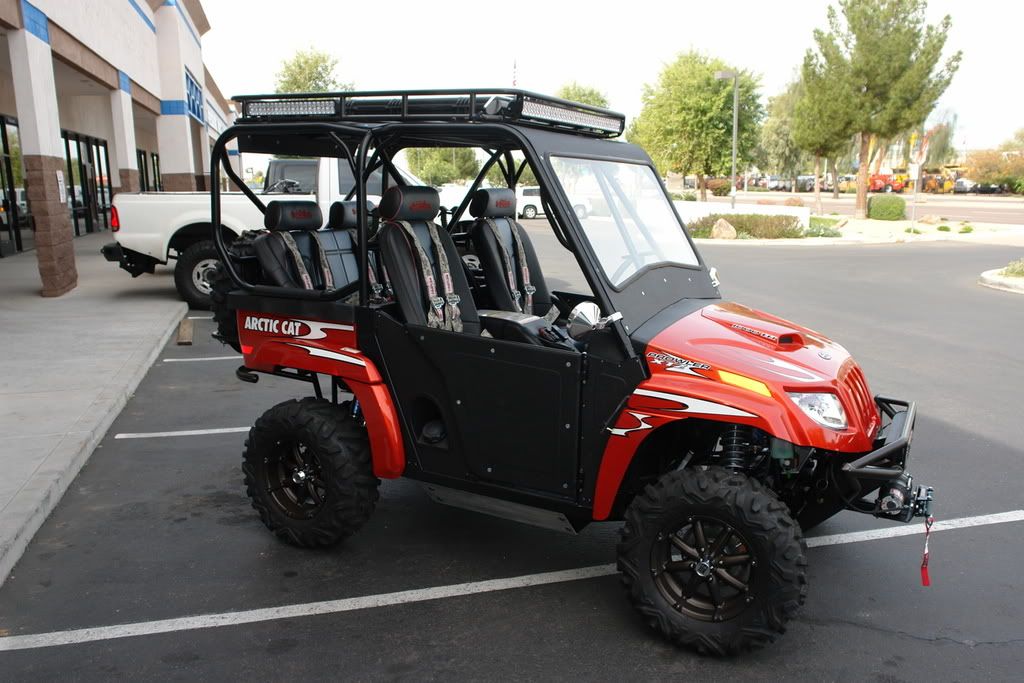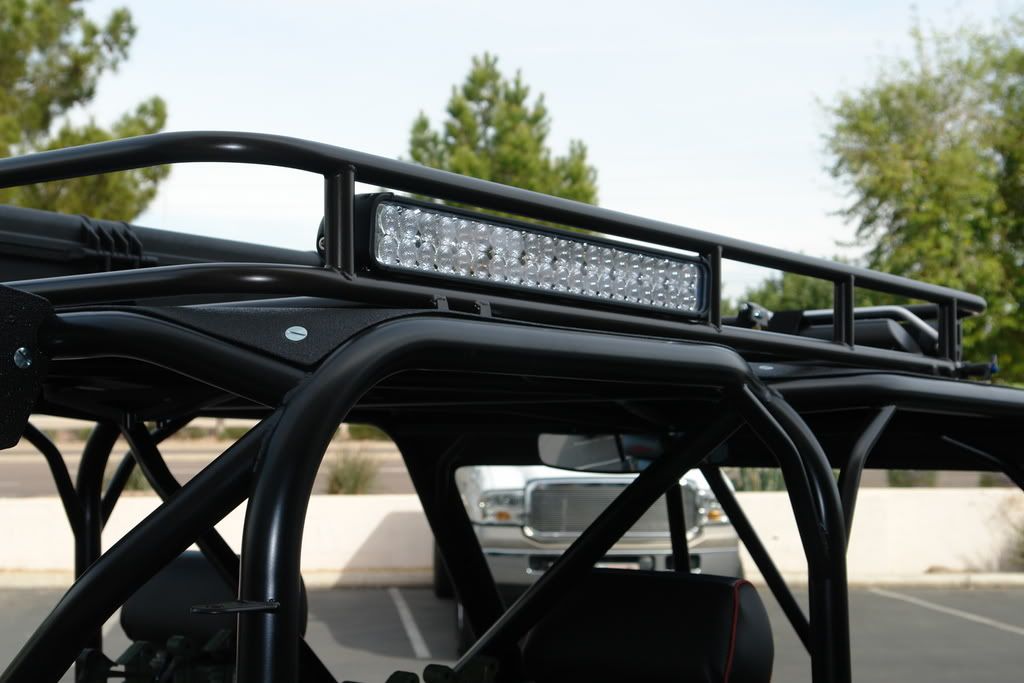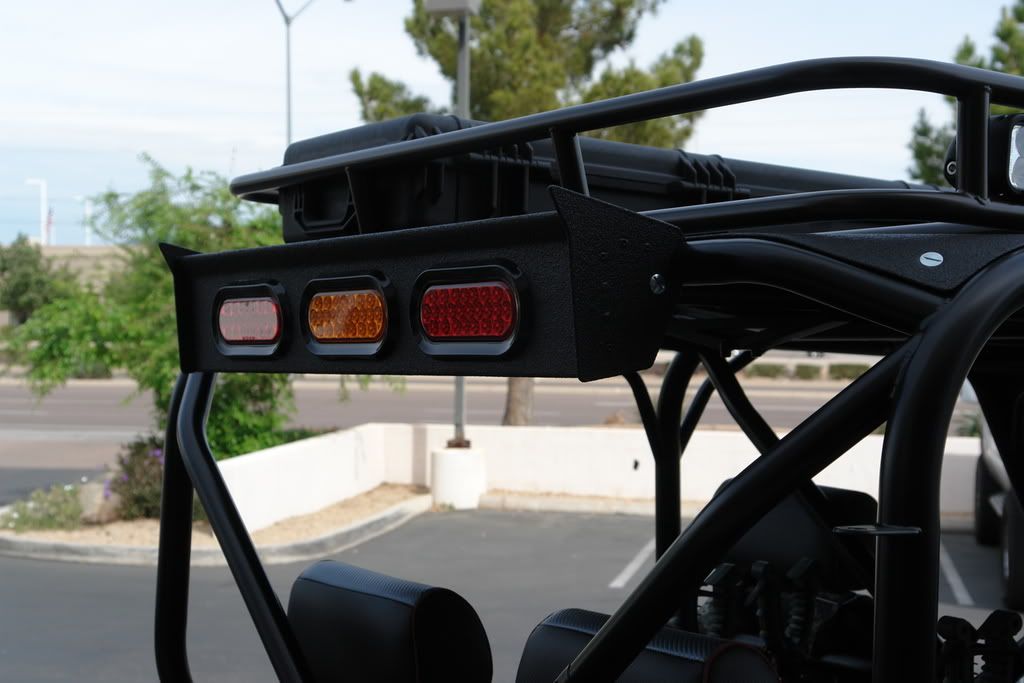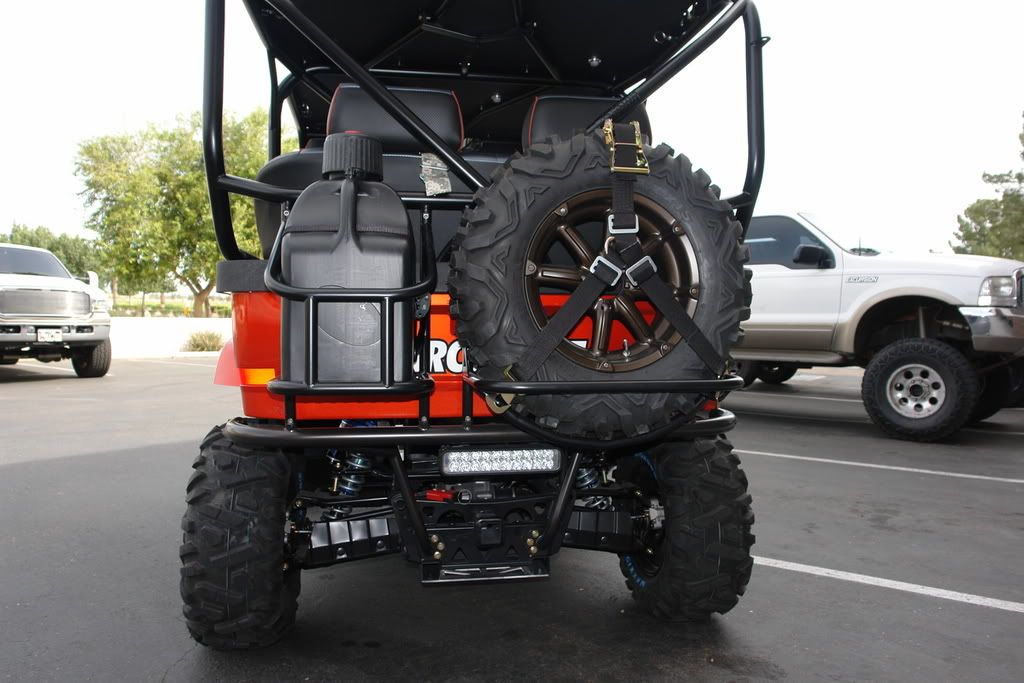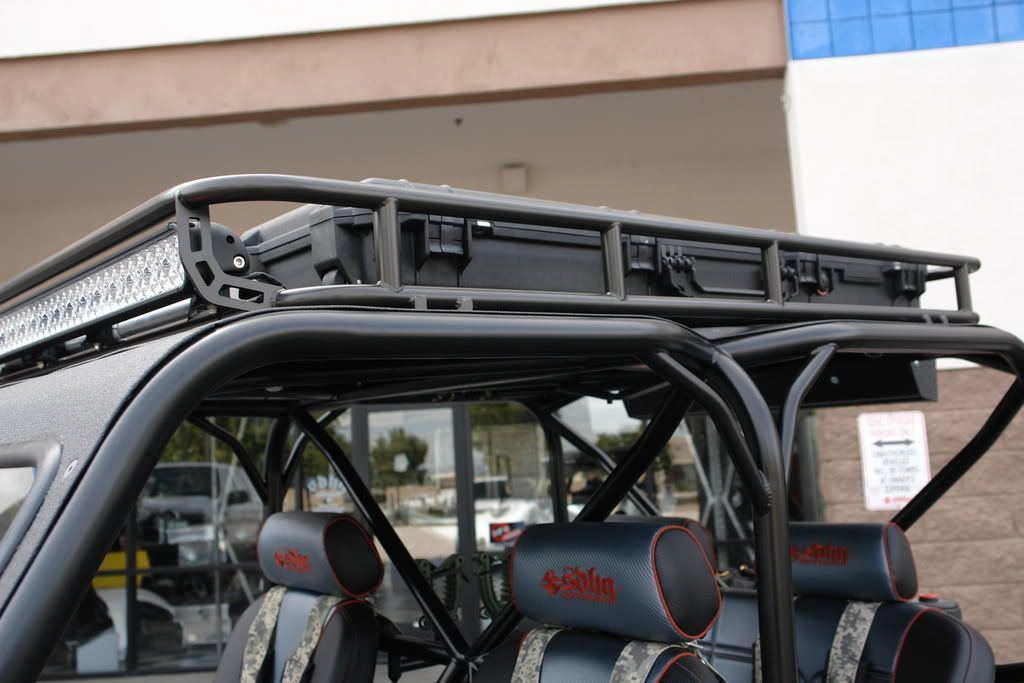 Join Date: Sep 2008
Posts: 15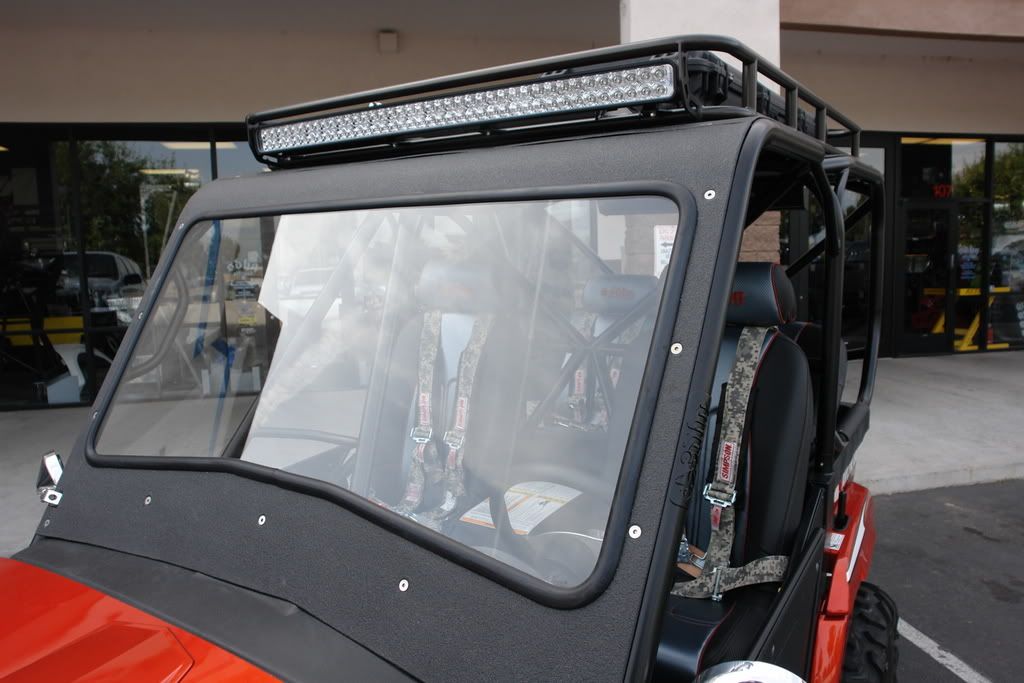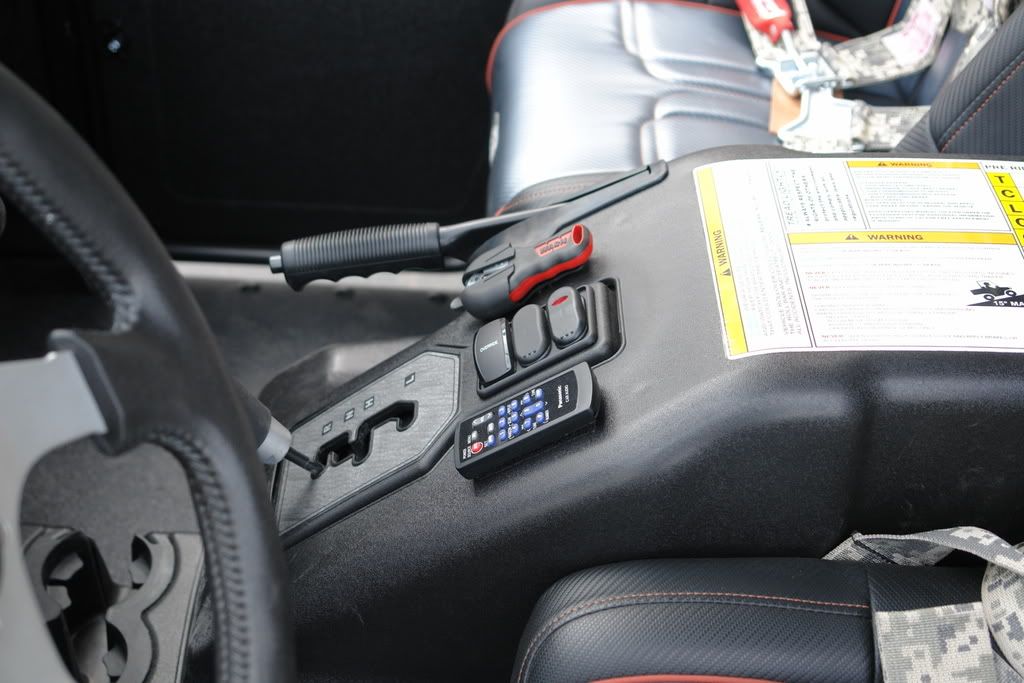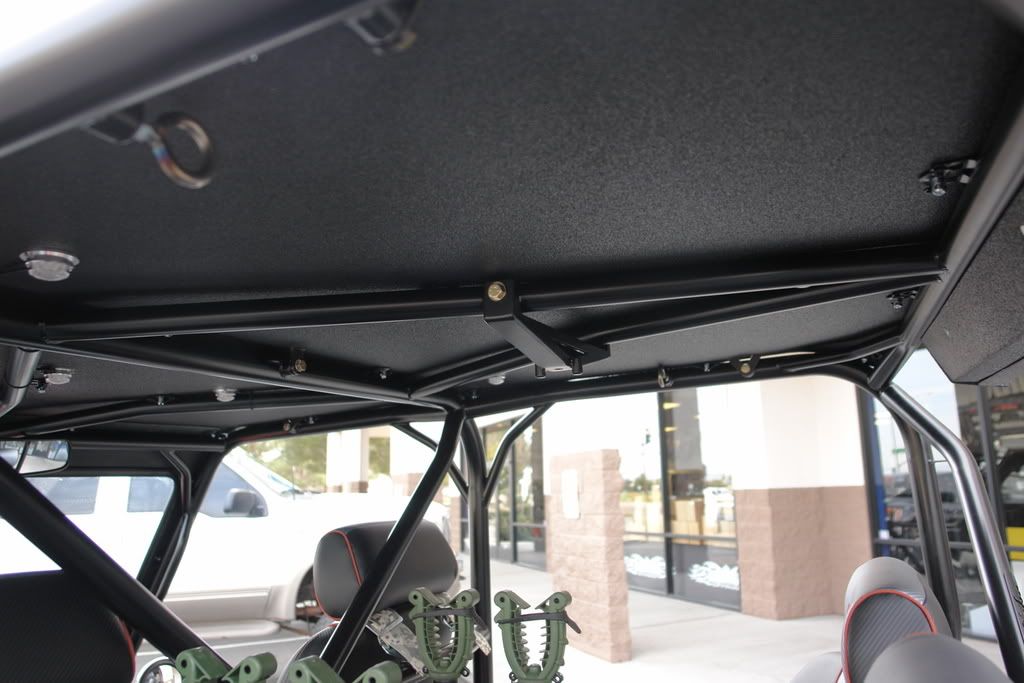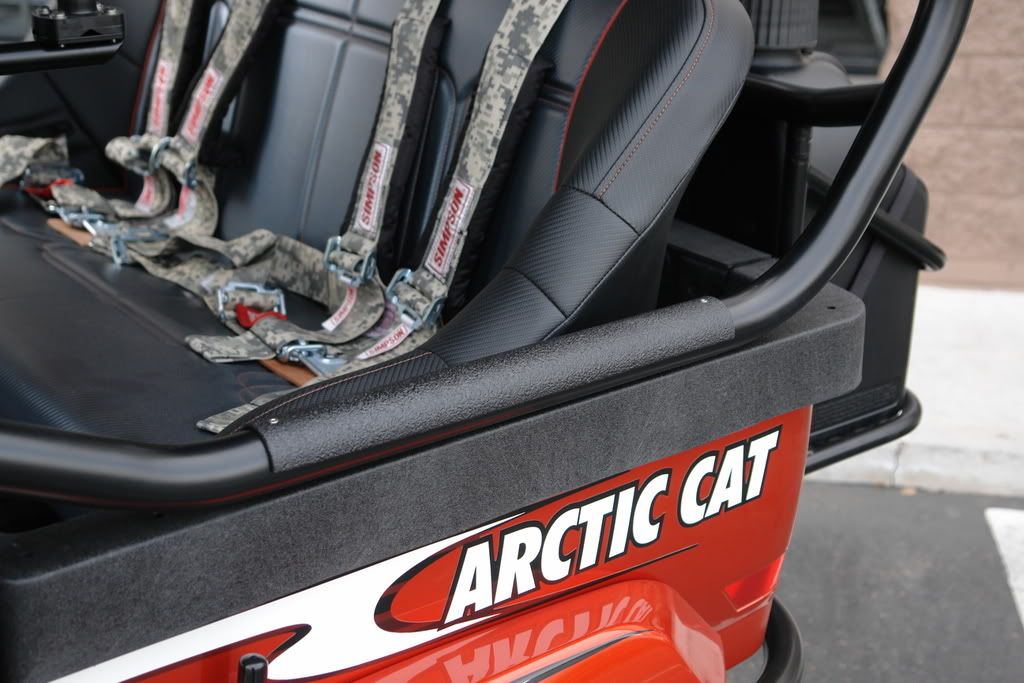 Join Date: Sep 2008
Posts: 15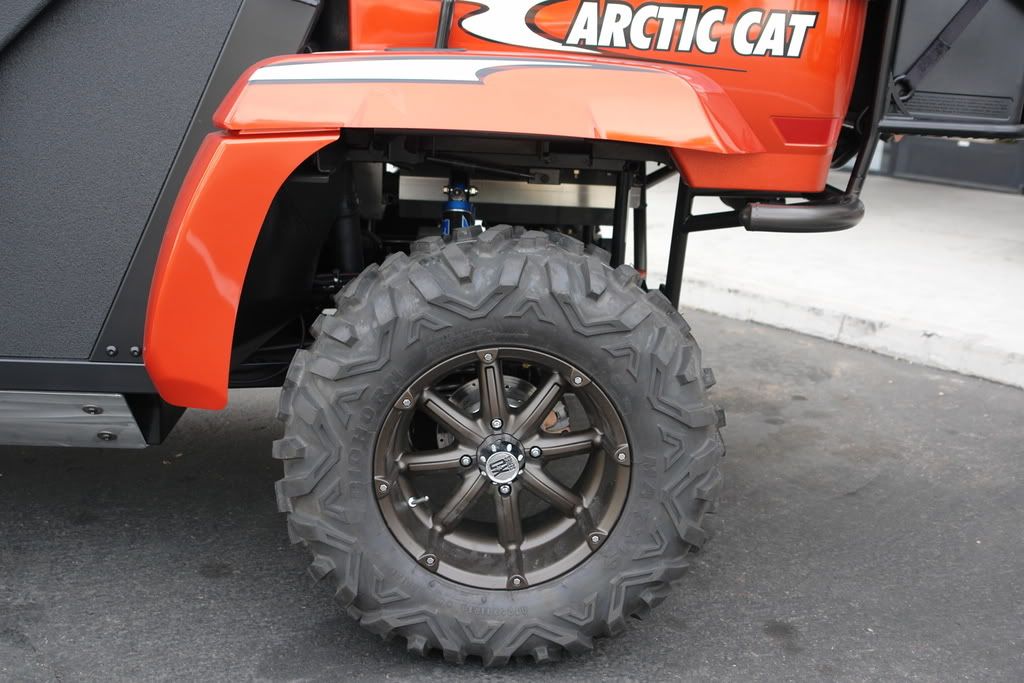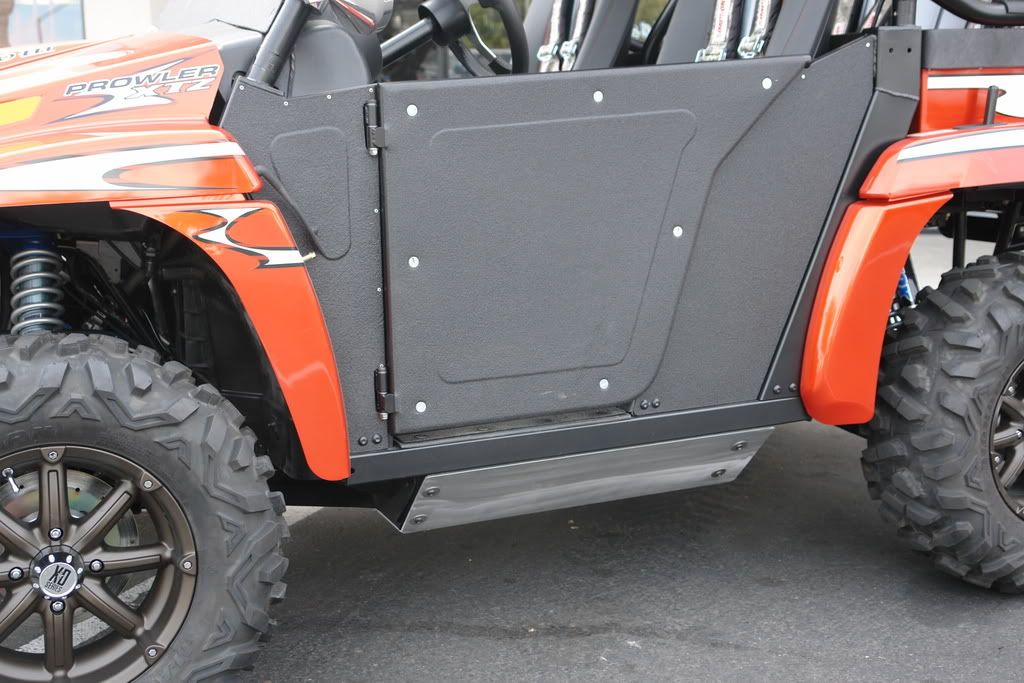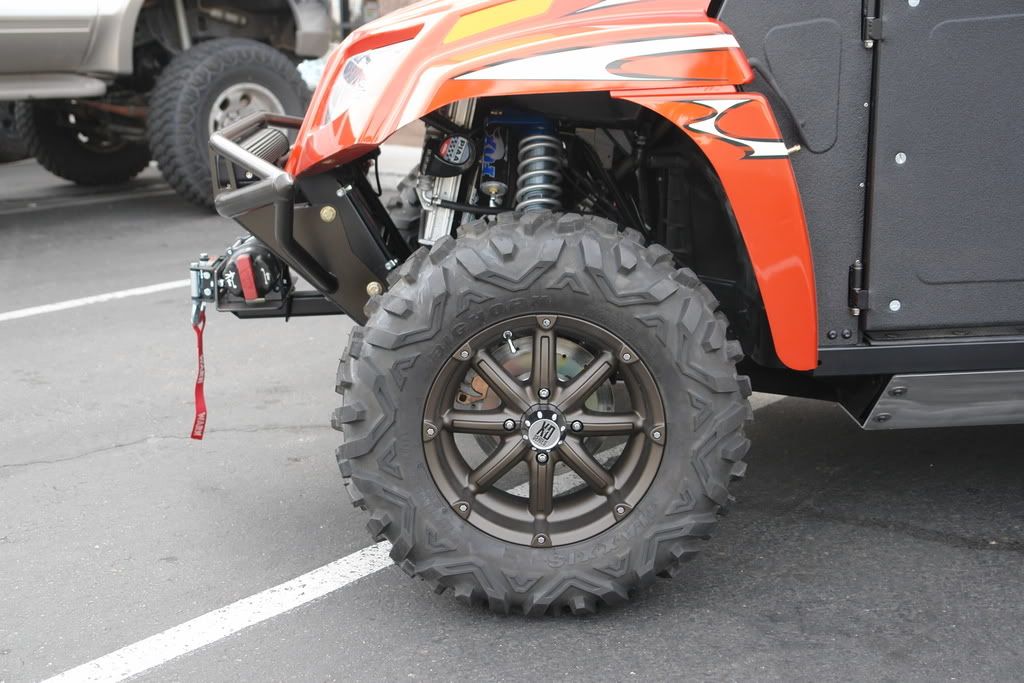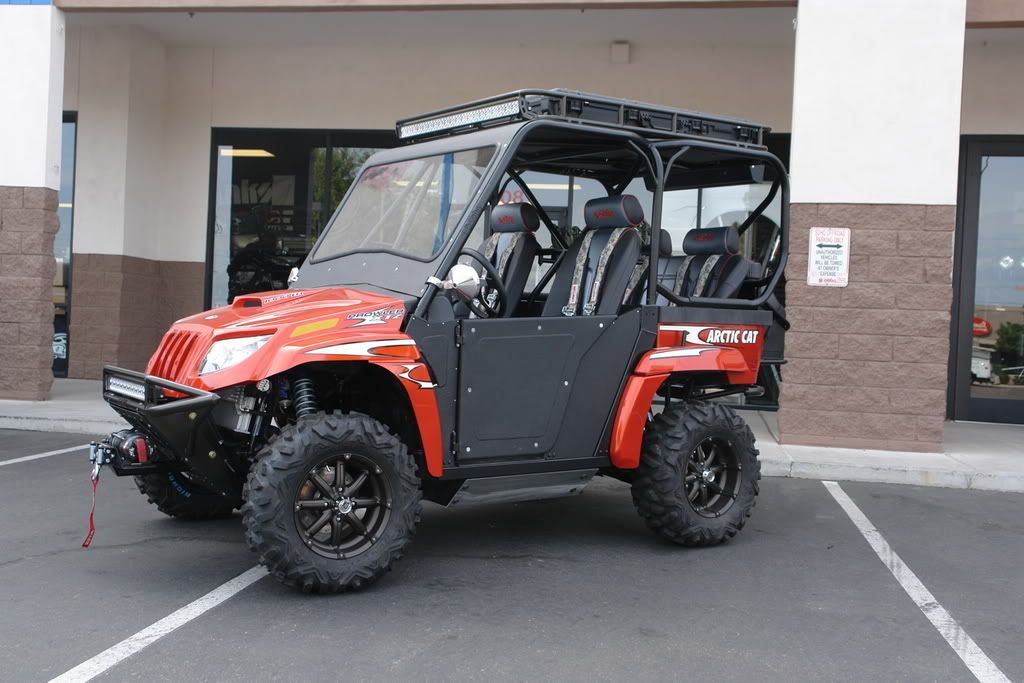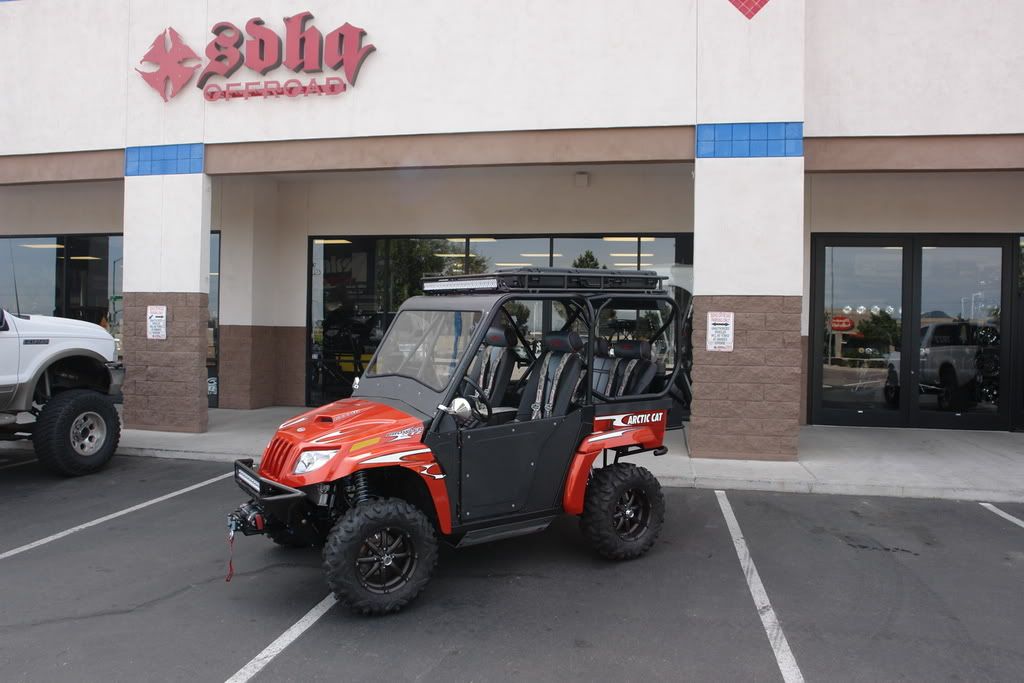 That thing is ready for a safari! What's the point of the light bar on the passenger side?
I think the guy is a surveyor or something, and he asked for all that stuff.
---
http://utvweekly.com/index.php/2009/11/ricks-arctic-cat-prowler-1000/
so you dont pick up ugly chicks at night
---
623-934-3070
Please understand we support many forums and cant keep up with Private messages or questions on the forum boards so
If you have a question Please Call the Retail Shop 623-934-3070
Is the windsheild glass? Everything looks great.
goods: the bumpers, fantastic doors, roof rack and the under hood/ hood
bad: cage

wonder if johnny is gonna make doors like that..though i still like his 1/2 doors...
Join Date: Sep 2008
Posts: 15
He does borehole geophysics and video services with it... So the lights are set up for the remote places he has to head into.. Side light is set up to be able to light up the area where his equipment that sits in the bed is facing and working...
---
Last edited by SDHQ SERENA; 03-06-2009 at

08:00 AM

.