Join Date: Oct 2008
Posts: 140
Prowler action shots....
---
I thought we could start a thread where we can all post action shots of our Prowlers. No freshly washed Prowler sitting in the driveway. Action. I got some serious air at the dunes last time. Got a couple pics........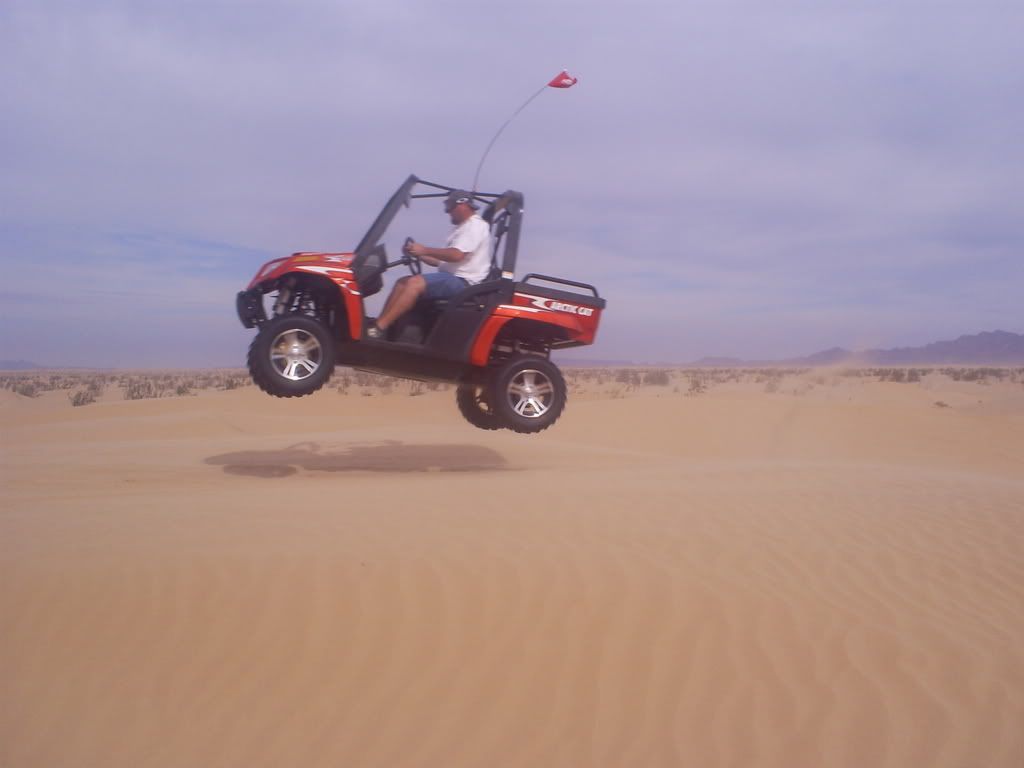 man thats some serious air..what is that..a foot? lol...nice shots, hope shes holding up for you now!

Split
Join Date: Oct 2008
Posts: 140
Yeah, some of the pictures are deceiving. The top one I got about 6-8 feet high and probably a 25-30 foot distance. The other spot we were jumping you couldn't get very high, but got real good distance. I was jumping as far as most of the quads in our group. It seems to be running just fine after the warranty work has been done. I have put about 300 miles on it since then with zero issues.

P.S. No smack talking about my 1 foot of air until you post one better!!!
lol..hey dent, all i got is good "driveway" shots, so i will shut up now!! lmao..Good to hear all is cool with your ride, welcome back! Split
---
At least yours makes it to the driveway....my has been in the garage for what seems forever.
nice pics Dentless
i wouldn't call mine action shots....more like work pics
last summer... my wife checking cows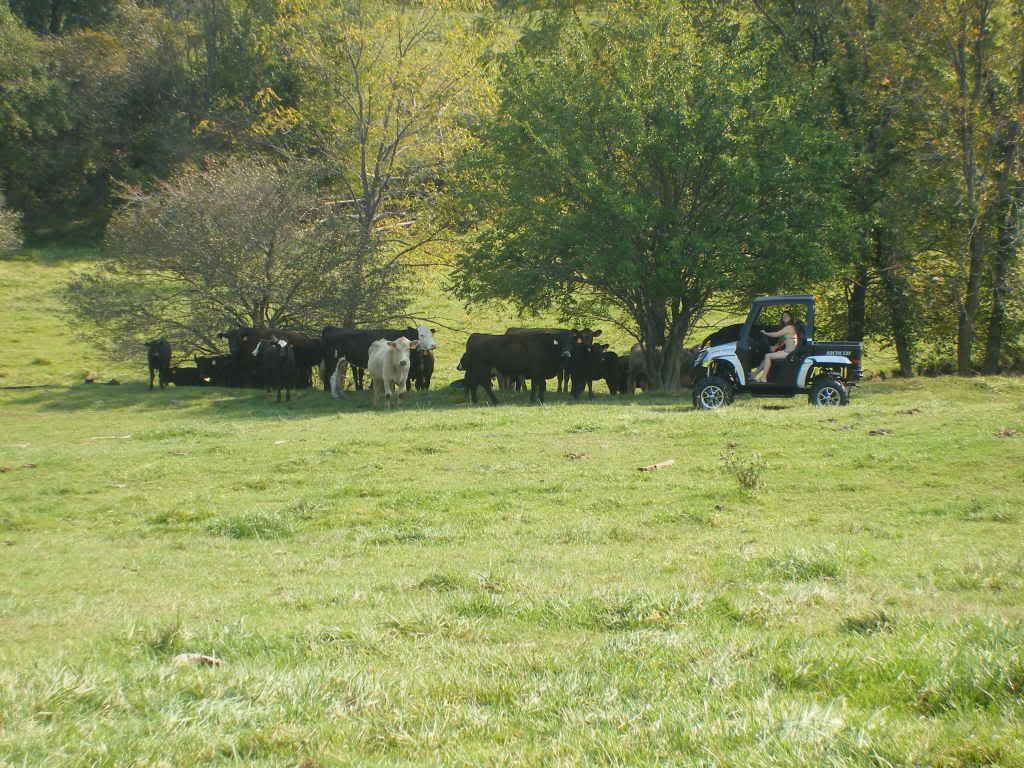 this winter...checking out the pasture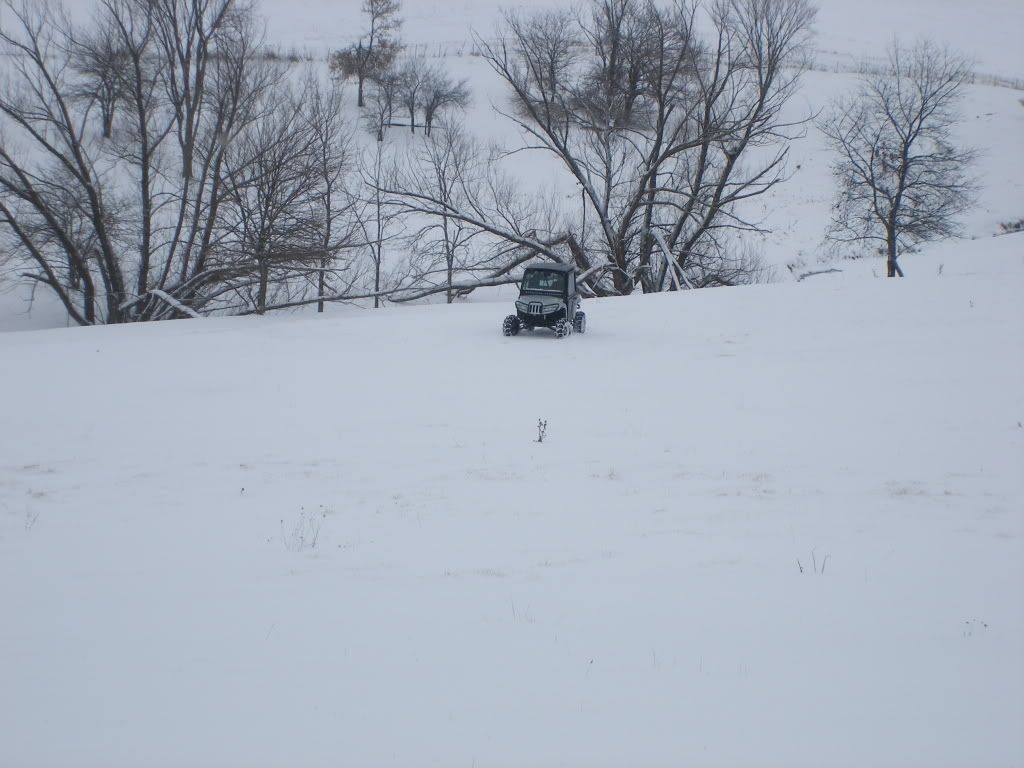 ---
2008 Prowler XTX
full cab
4-ITP 15"SS 112 rims
33x10.5-15 thornbirds on all four corners
suspension built by diecastplaycars.com
6" Over Long Travel Suspension-jacked up 5"
sportin' 19" of ground clearance
Join Date: Nov 2008
Posts: 15
Wish we had sand to play with too.
---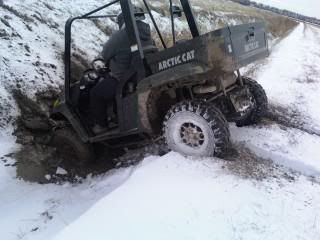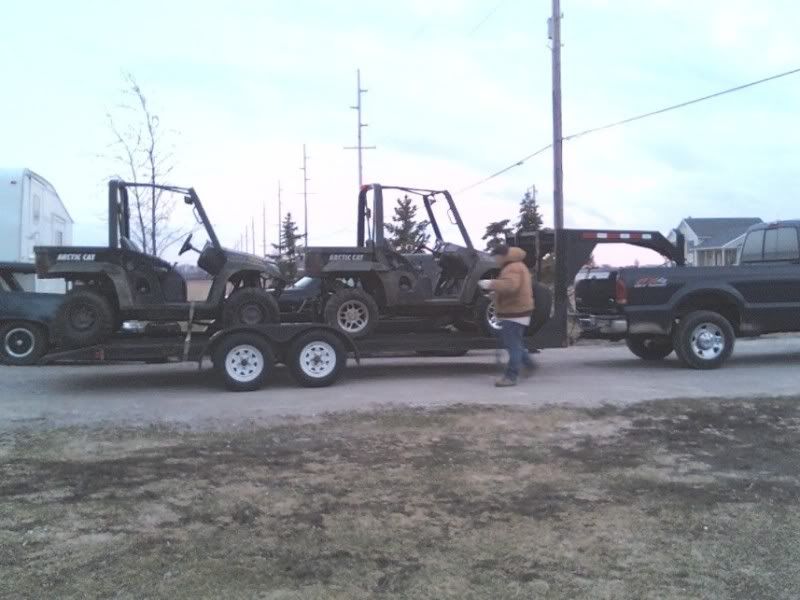 its not a prowler ... but... its a darn good action shot
wife got on it a little hard coming out of the creek
---
2008 Prowler XTX
full cab
4-ITP 15"SS 112 rims
33x10.5-15 thornbirds on all four corners
suspension built by diecastplaycars.com
6" Over Long Travel Suspension-jacked up 5"
sportin' 19" of ground clearance
Quote:
its not a prowler ... but... its a darn good action shot
wife got on it a little hard coming out of the creek
Wow
I would love to see the look on her face right then!!! Nice pic
---
http://utvweekly.com/index.php/2009/11/ricks-arctic-cat-prowler-1000/