My EA-6B Prowler (09 700 XTX)
---
After working really hard to meet my 15 post minimum, I just thought I'd take an opportunity to share some pics of my Prowler. It's become one of my family's most favorite toys. I bought it last fall to get my family outdoors and to be able to participate in a lot of the rides my family goes on (no longer hitching rides ).
I purchased it last fall for 7200 and it came with the added bonus of the cab with glass windshield and wiper, rear window (which I ditched), Trail Armor doors, Warn 3500lb winch with wireless remote, and CB. Prior owner had used it primarily to plow snow so the front tires were worn down and the drive belt needed replaced.
Since then, I've done the following:
Chopped 4" off the cab
Hand built extended roll cage
Installed BEARD rear bench seat and 4 point harnesses
Dynatek FS cdi and Dynatek coil
New Maxxis Big Horn tires
New cvt belt
Brisk ATV performance plug
Added cool stickers to make it go fast!!!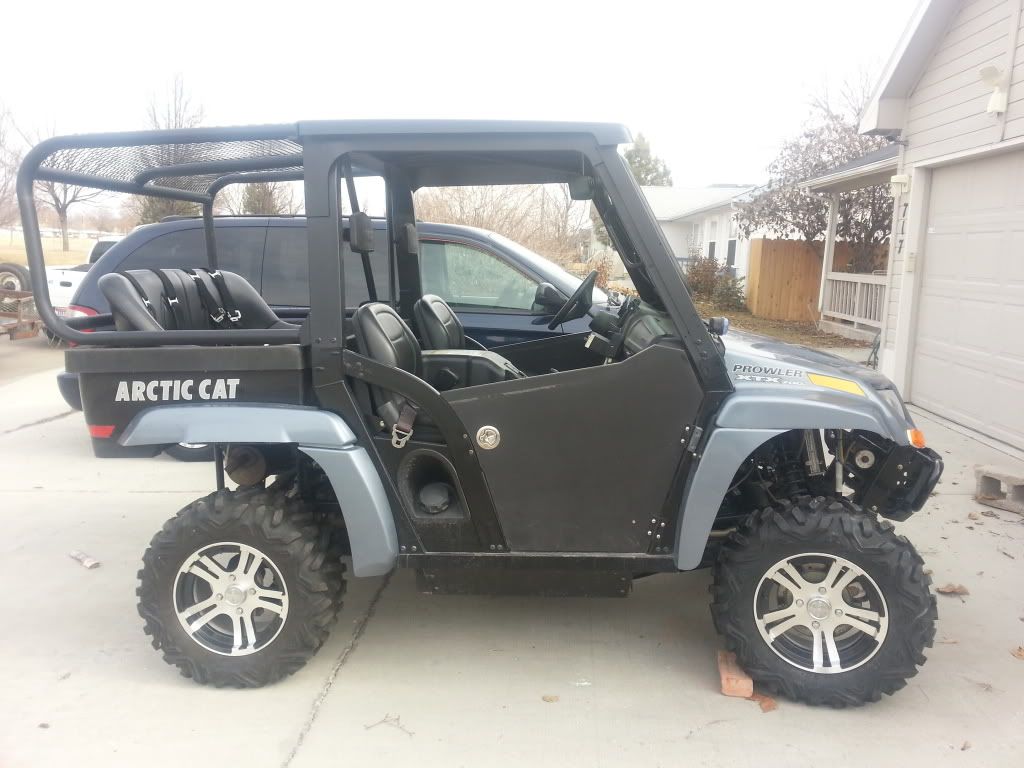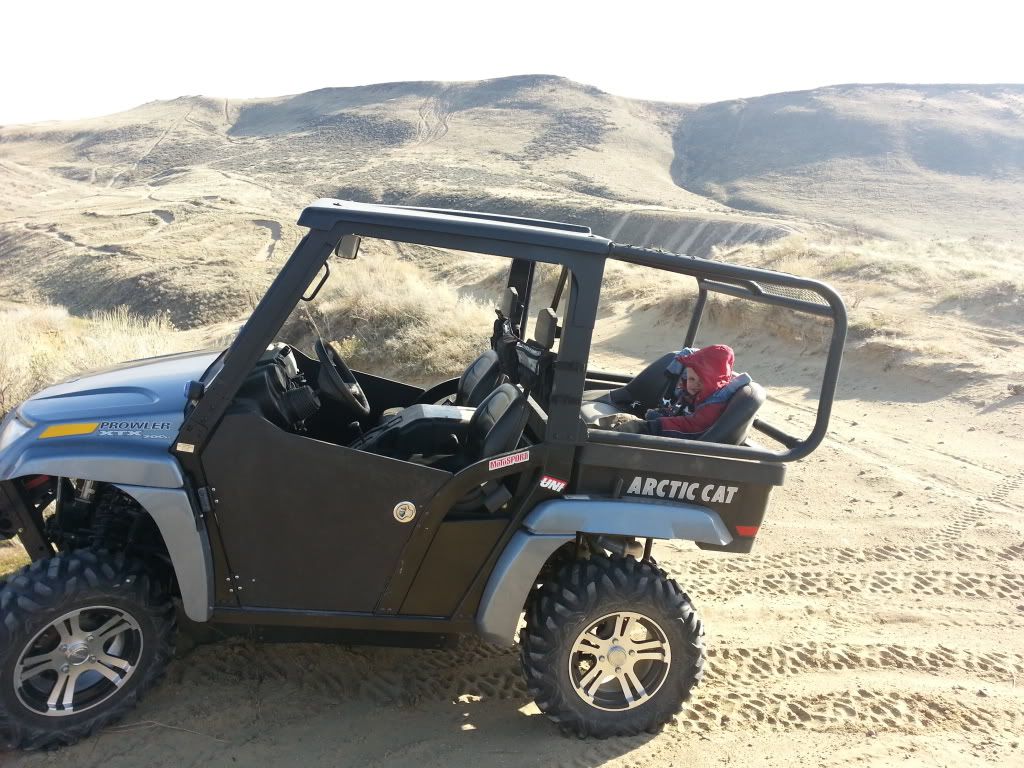 Weekend before last we had the opportunity to go out on a 51 mile ride outside of Gooding, Idaho. The ride was awesome and presented some nice, challenging terrain. Lots of rocky trails to climb through, mud, water crossings and snow (once we got up high). Got so see a nice herd of 50 or so elk and some antelope. Wife and kids had a blast. It was my first big shake-up run since buying the machine last fall.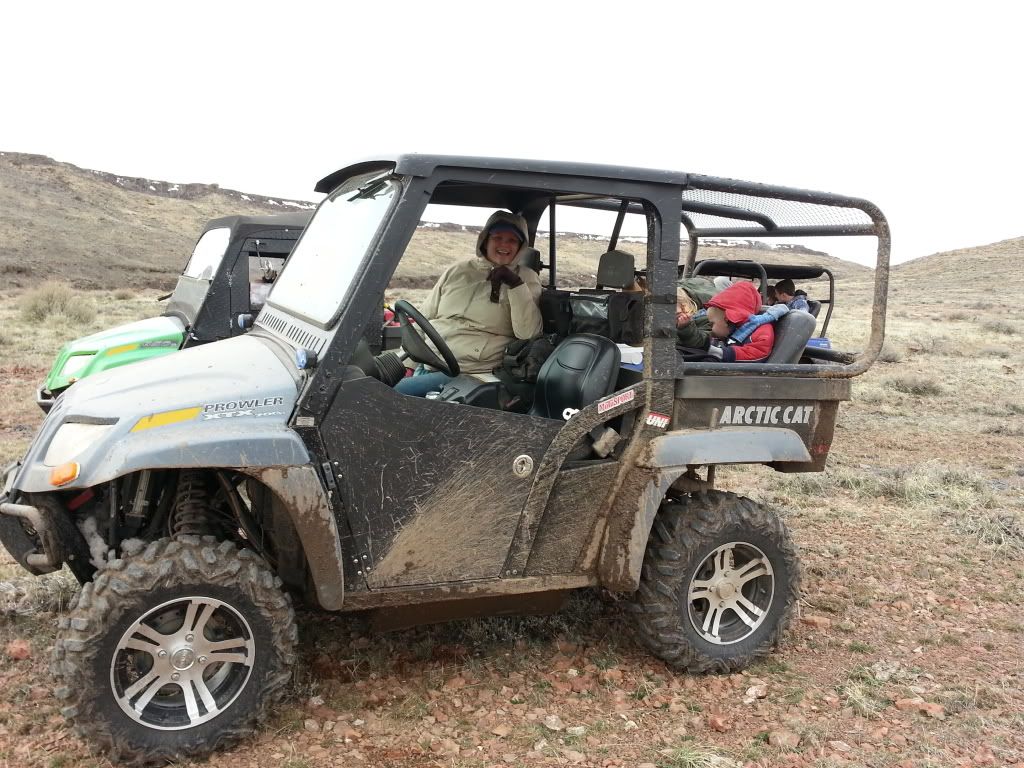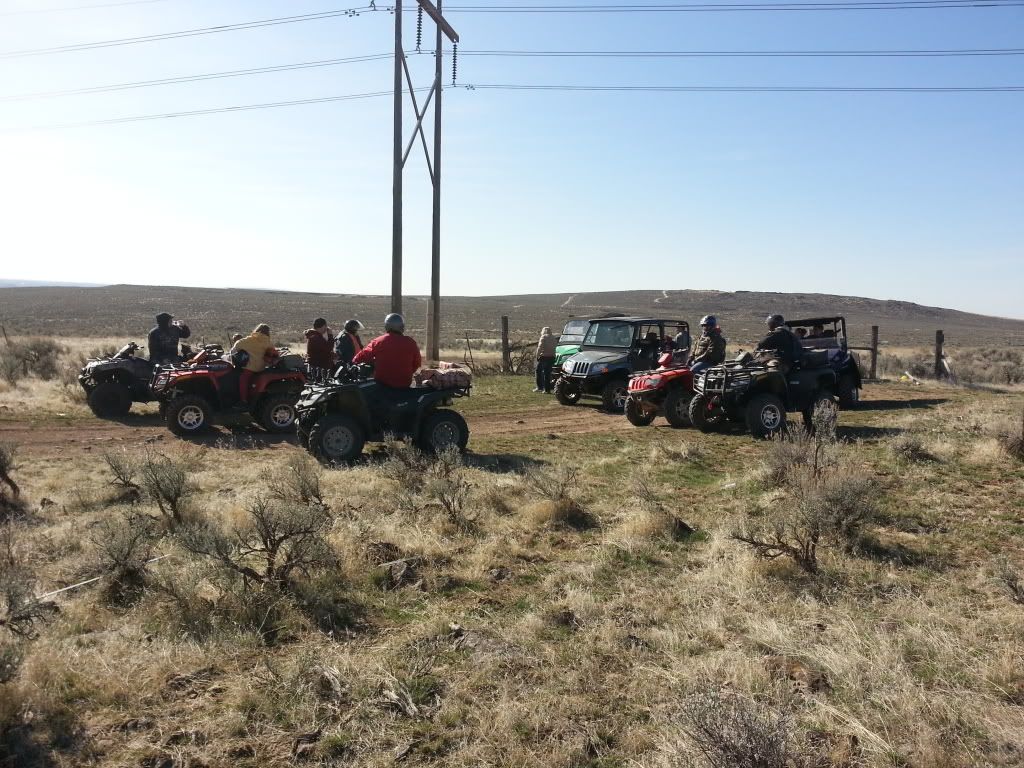 If you look hard, you can see the elk in this picture by Mr Blurrycam.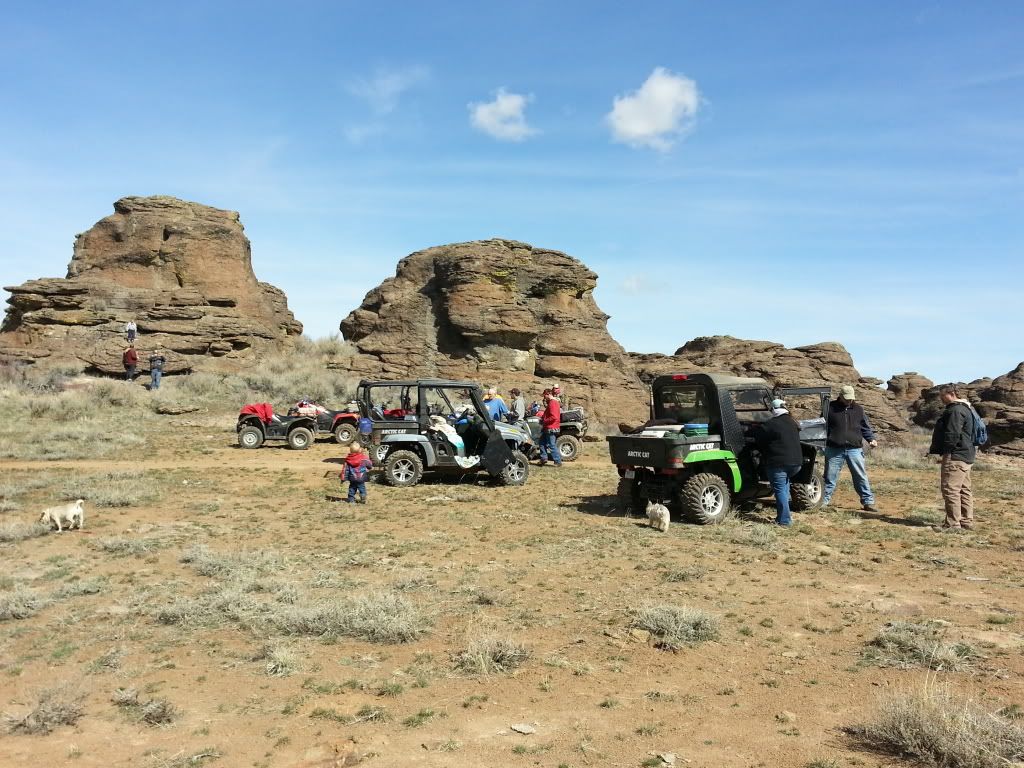 My wife having a good ol' time
My kids having a good ol' time.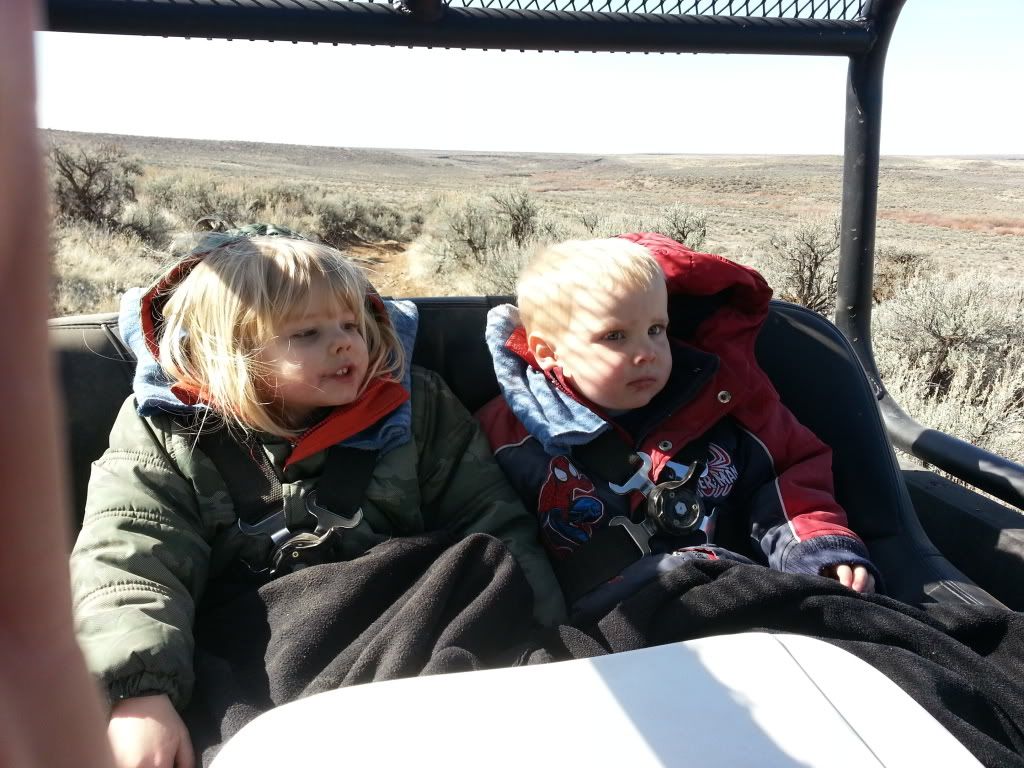 Does it look good with mud? Why yes it does!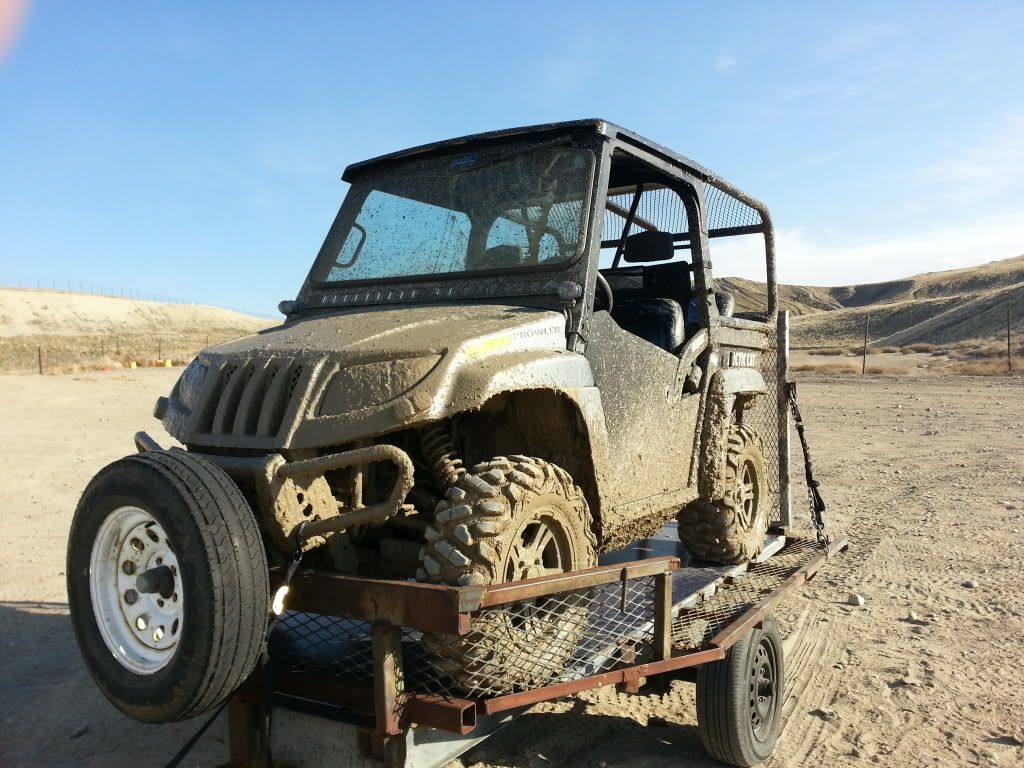 Some barren, but fun country to ride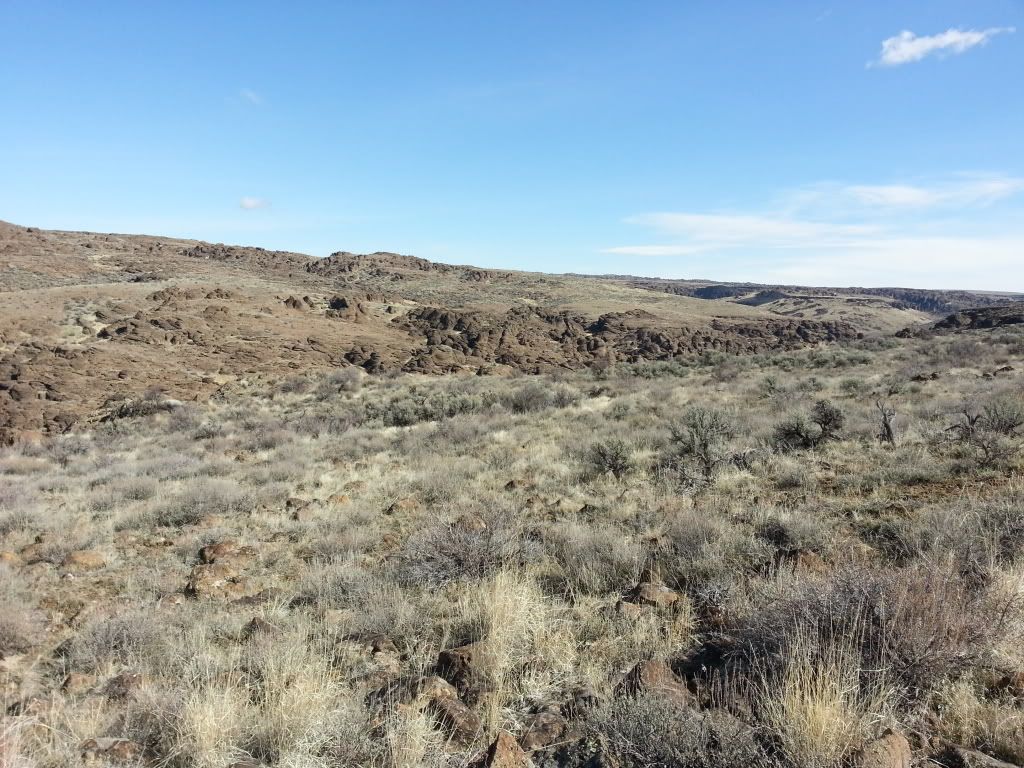 Me and my brothers machines
Me piloting my EA-6B
great pictures,the members will enjoy,and probably have a question or two.
---
2015 A/C Sport,With a few add ons..........
...thanks for sharin' your pictures. Looks as if it would be a great time.
Nice Pictures and thanks for sharing.
---
2009 Prowler XTZ 1000 with a few modifications. Needs paint & powder coating.
awsome ride man and nice job on the rear roll bar!!
Damn things are addictive!!!!!!!!!!!!!!!!!!!!!!!!!!!!!!!!!!!!!!!!G reat pictures, and thanks for sharing
---
2009 700EFI XTX, , AC Winch, 2010 Dust Shield EPI Sport Utility Clutch Kit , Street Legal, Cage chopped 2 ", Aluminum Diamond Plate Trim, Relocated Factory Bladders with covers, 5 Pt. Harness installed, Bed Tiedown System, Scat Pro-Car Seats, Secondary Battery installed, Oil Pressure, Oil/CVT Temperature, Volt Meter & Water Temp Gauges installed with Dash Plate, Bighorns, ITP Black 212 Wheels. Tonneau cover. 750 Big Bore Kit, Web Cam, and Rocker Arms.

Either - Dick or RD
Rides all the time
Join Date: Jul 2011
Location: Middleton, ID
Posts: 1,489
Nice looking ride, and I second that on the rear cage. Nice job. I purchased a rear cage off of a member on here. Hope it looks as nice as yours does.

Looks nice chopped 4 inches as well. I would like to do that, but sounds like a lot of work involved. Not sure I'm up for that task. Plus my recently purchased cage may not fit anymore if I chopped my stock one.

Did you chop 4" off both the front and back support of the front cage or just 4" off of the rear support?
---
Name: Shane

-2011 Polaris RZR-4 800 (SOLD)
-1999 Polaris Sportsman 500 ATV
-2006 AC Prowler 650XT (SOLD)-- updated bevel gears, updated oil pump driven gear, 4 wheel disc brakes, line lock E-brake, Papa Slap clutch, Xentec HID's, Dynatek CDI, Warn skid plates, Intellitronix gauges, 2010 intake/cvt duct work and dust shield, RZR seats, Bestop folding windshield, full cab kit, rear cage and rear seats (4 seater)
---
Last edited by out west; 03-25-2013 at

06:20 AM

.