Crashs on the way to Glamis
---
Thanks everyone - RhinoTalk.net - The Premier Source For Yamaha Rhino Related Information And Discussions
Well here i go, first thing i want to do is quote Pastrana "if its going to go this wrong, it really went as well as it possible could have" or something like that.
Well i was looking out the window at the Ocotillo Wells storage and it is gravel with no fence and I thought how dusty the Rigs are gonna get. And then soon after MArk says Dude look! I looked up and saw a big white truck coming head on in our lane. Mark was already reacting and I looked and saw the vehicle next to the white truck but back farther and in their correct lane flashing their light and waving at us. I looked back at the White truck, I could now tell it was hauling ass! right at us! I looked at her face then her eyes and Mark made his life saving move to avoid her,
I watched the look on her face as she passed by MArks side and i thought wow look how close she was to us! She is going to kill us and then a fucking exsplosion!!
Mark handled it and saved our lives and slowly pulled to the side of the road, now I am not proud of this but I was pissed! I grabbed the door and said out loud what the fuck!!! I was gonna kick some fucking azz! I jumped out of the truck and dropped my phone, i looked at Mark and he was in emergency mode already on his phone handling it. So I walked back and looked at his Rhino and Hapa and the new cat! They were gone! I was hot! I started to go twords the truck and a nice girl was just getting there to the other side of the truck and looked at the lady and said ow no!!!! We caught eyes and I knew, I might of asked but I knew she was dead. Then I saw Brad Bivernow on his phone at the window of the truck trying to help! I turned to look for MArk and he was on his way over to the truck as instructed by the 911. He tried to help so did Brads and his wife and everyone. The lady was out snorring and it was obvious to me when i saw her she was not gonna make it.
SHe never saw us, she looked right through us, I was looking at her eyes the whole time and it was a Blank stare? I can say with certainty she never saw what happened and never reacted or dodged, never swerved or let up on the gas?
I was in shock and so was Mark i am sure, even one of the more exsperienced cops had to tell Mark "it was not your fault!"
If it wasnt us, it might of been a car full of kids behind us? Dosent make it better, wont stop nightmares, wont erase the look on her face?
And Stetler thanks for the talks! all of you thanks so much for the amazing support! I got your messages! I got to see my kids again is what I keep thinking about.
I didnt bother calling the cops or 911 i called camp at Glamis, and My wife and I can tell you our crew was assembled in force leaving with more help than we really needed! I dont know how long the paramedics took? maybe 5 minutes? But i saw the traffic backed up and the cops and the lady and I knew so i called off our help. told them to hold off for now.
Well Brad and your wife thanks you guys so much!! I was fucking lost? and there must of been 5 more trucks that new us and stopped and thank all of you!
Well about now the lady well her husband I think it was showed up. they were still trying to cut her out of the car when he walked up, I walked closer hoping for the best and they turned prononced they lost her she is dead! He lost it and I stood there with MArk watching knowing that nothing matters, toys, trucks dosent matter.
The the husband loved her! well he turns and from his knees he looks at us!
Well fuck that! I wanted out told the cops to fuck off said we were leaving. We cut the cat off the trailer and gave multiple statements and I dont know what. not sure how long we were there?
I jumped in the cat 1000 and Mark jumped in his truck and we boned out to the check point and got picked up there by some friends.
I have left out a bunch i know, her dog was ok! and released to her husband. Tow truck driver who owned a Arctic Cat took our rides to storage.
Later at camp ofcourse a good friend of mine knows the lady and gets on the phone with a guy sitting in their camp at Oct with her husband.
I guess and this is hear say that she has been in and out of Re-hab and been battleing this shit for a while? It was his truck she was driving, no kids thank god and she was heading to their camp.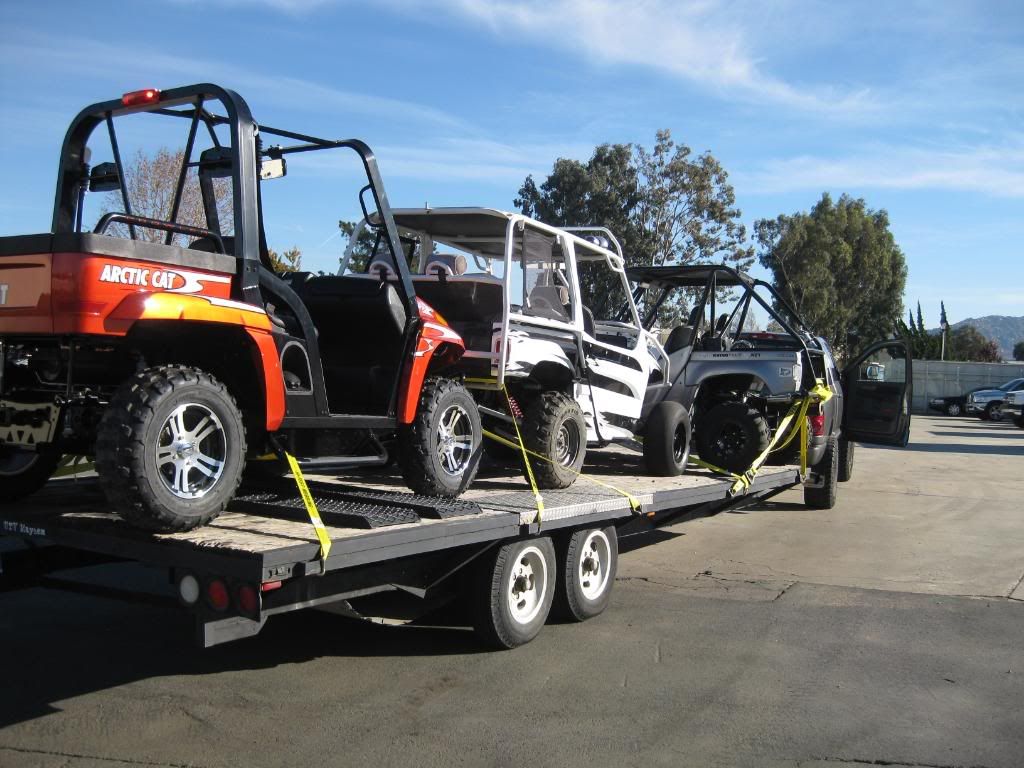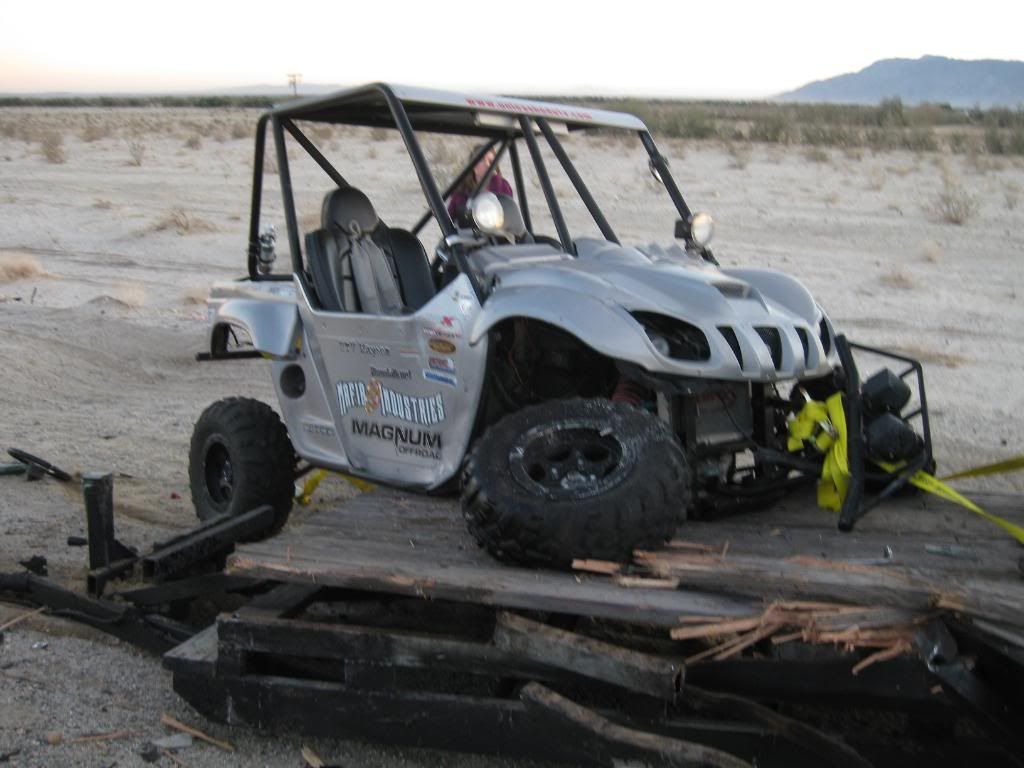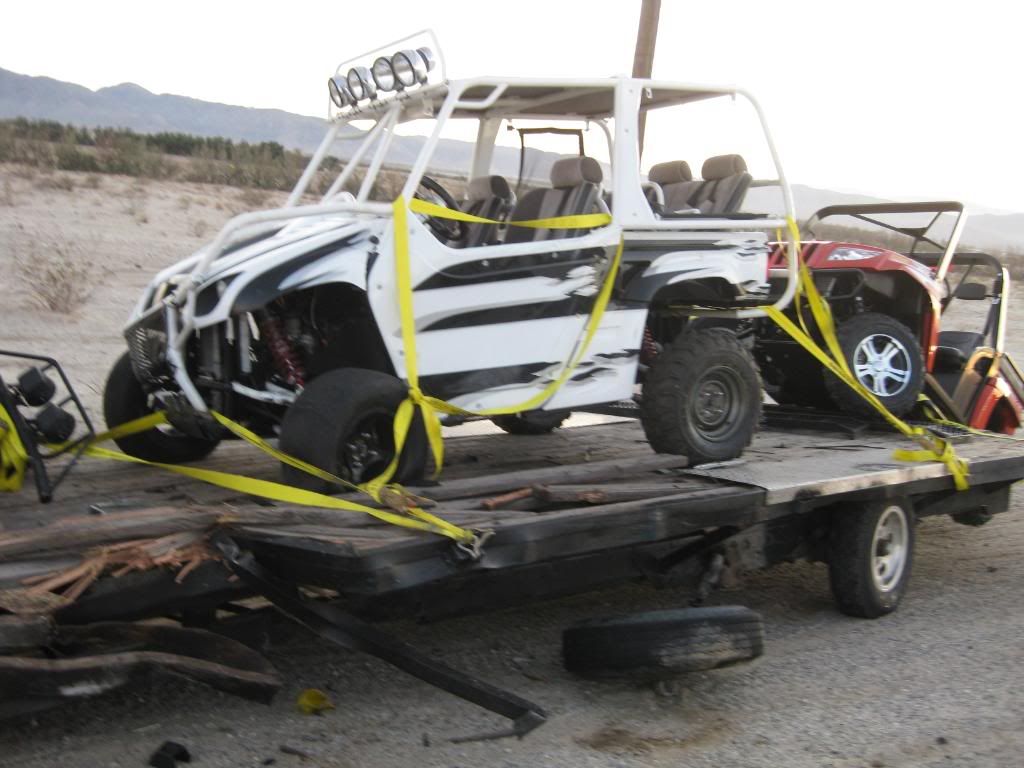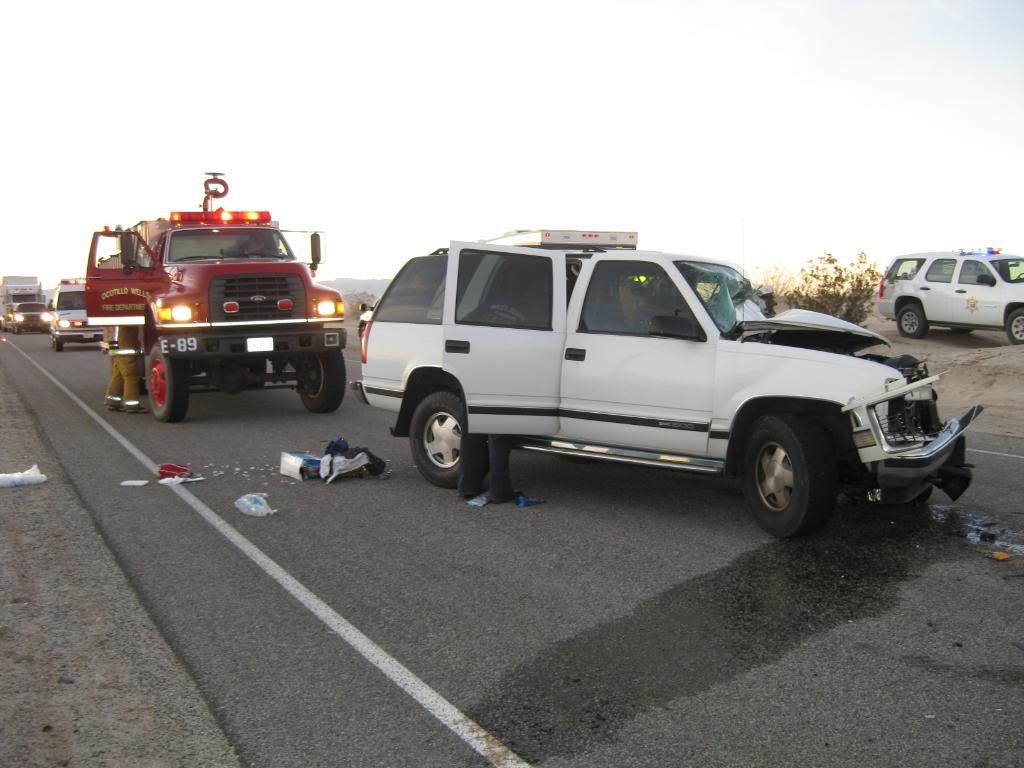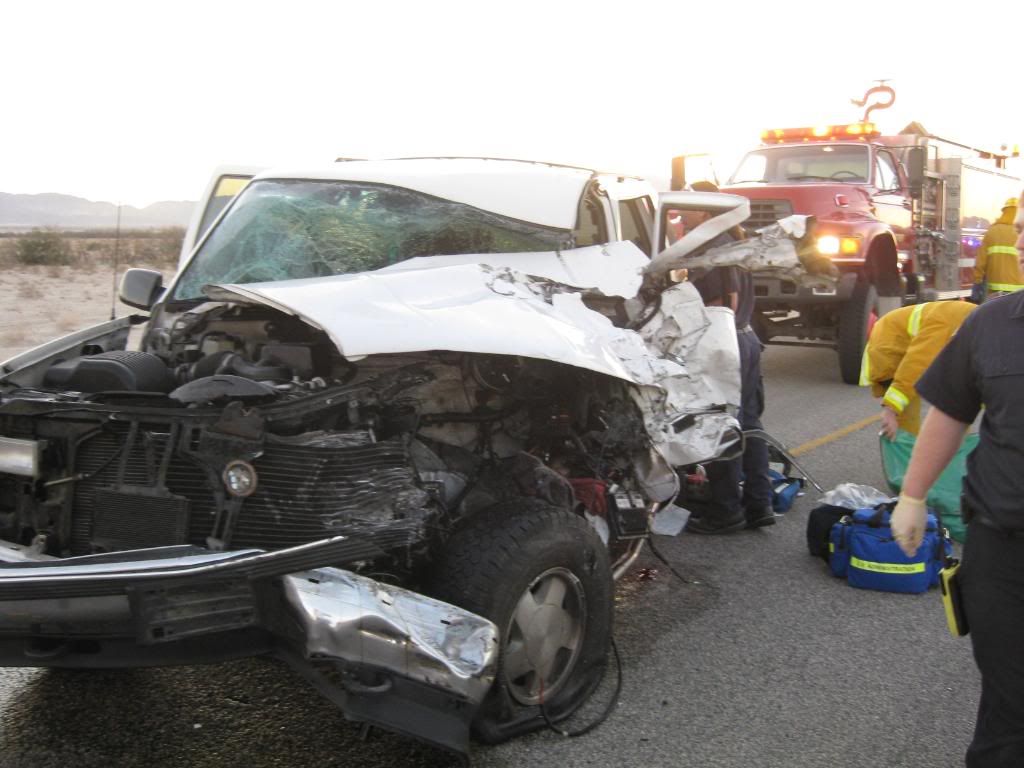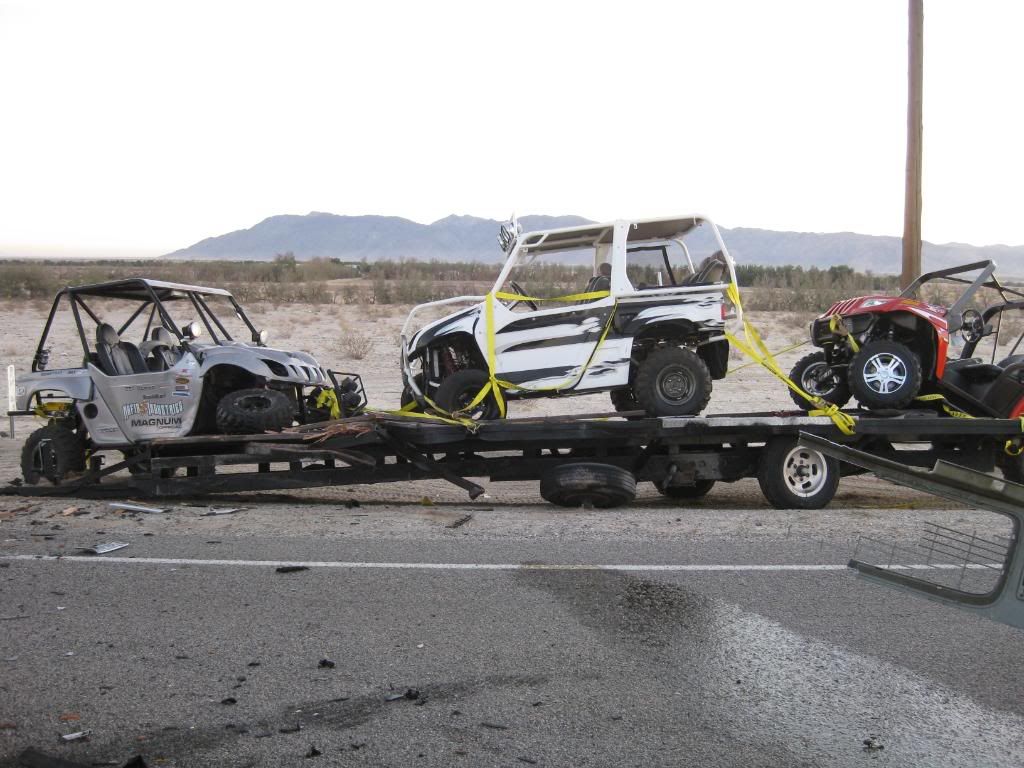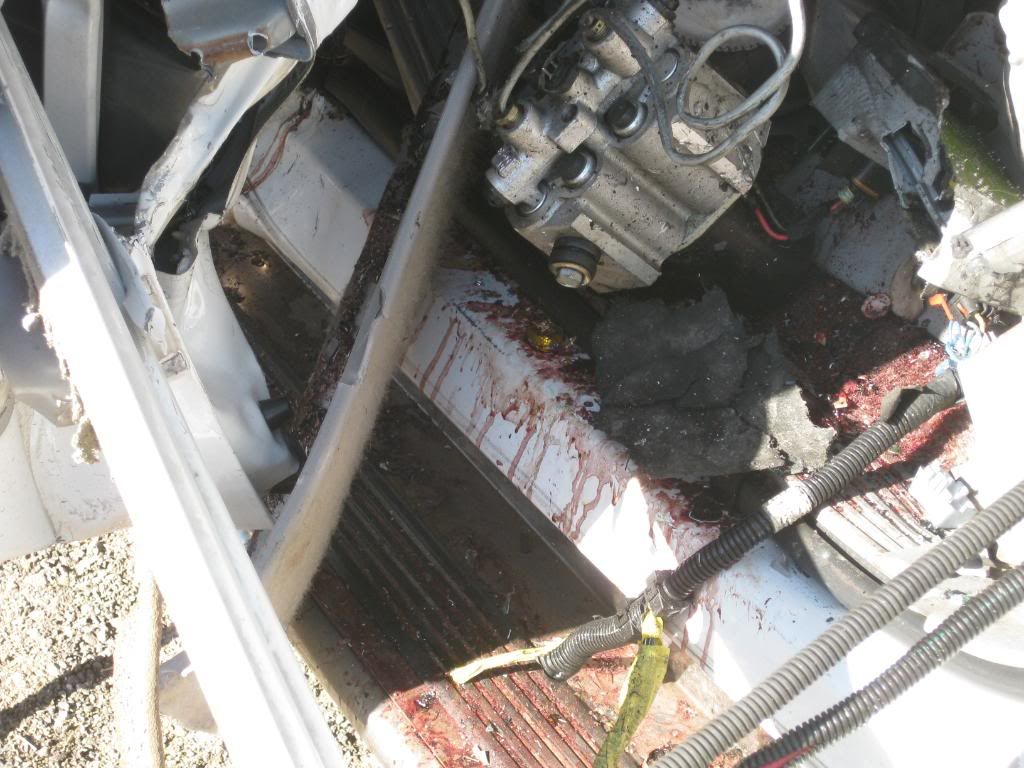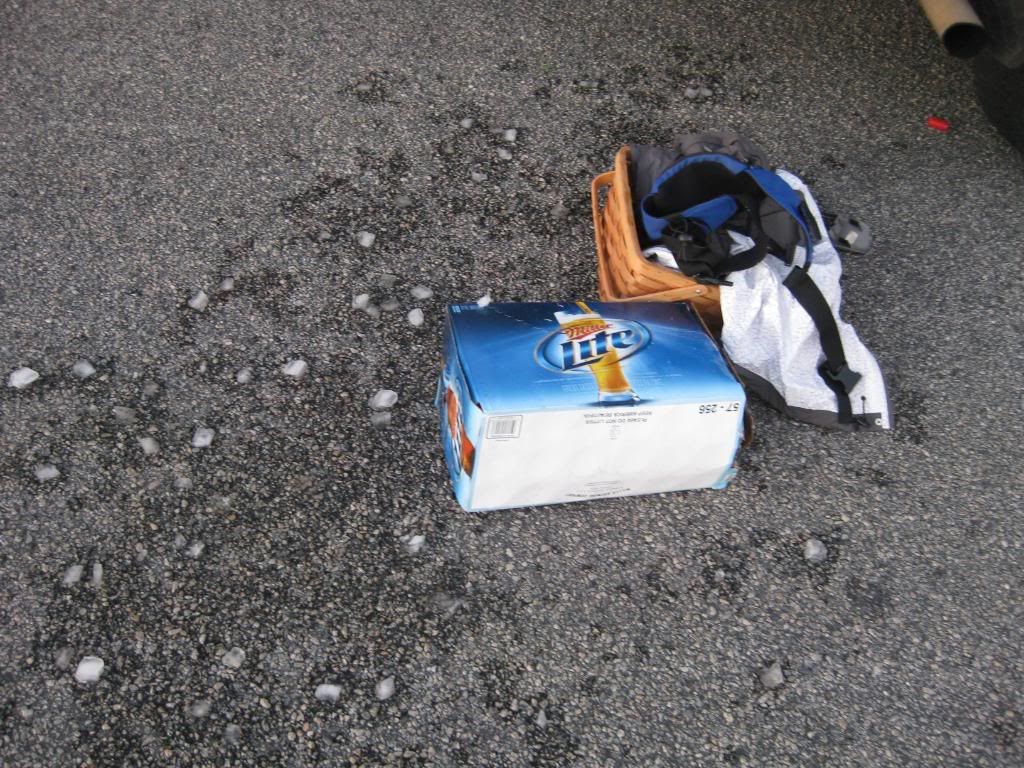 ---
http://utvweekly.com/index.php/2009/11/ricks-arctic-cat-prowler-1000/
Quote:
Rick, been hearing about this and reading about it.Glad you guys are ok and gonna make it through this.Scary how someones actions can affect you.
Sounds like you have it under control.If there is anything you or Mark need let me know.
Thanks I am glad no one else got hurt. Currently dealing with the Insurance companies. Hope they cover it with no problems, don't want to have to sue to get my stuff fixed. Cant get that ladies face out of my head, but I have talked to people and the CHP and they tell me it will fade and if it doesn't then I should get counseling. Don't want to go that route makes feel like a bitch? I got a good look at her just before she hit us, I looked into her eyes. Wish i didn't, wish i would of just closed my eyes. Ow well makes me cherish my kids that much more!
---
http://utvweekly.com/index.php/2009/11/ricks-arctic-cat-prowler-1000/
Founding Member
Join Date: Sep 2008
Posts: 2
Thank God you guys are ok. What a bad situation. You'll get through it. and counseling doesn't make you a bitch.
Thanks Brian, I am getting better ever day! Life is truly short enjoy it to the fullest!
---
http://utvweekly.com/index.php/2009/11/ricks-arctic-cat-prowler-1000/
Damn... Glad to hear you guys are ok..
That sucks!
So whats happening with the rhinos?
---
XTZ 1000 Motor Swap : MB Cage : Aluminum Roof : Jones Fab Wing and Sheet Metal : Rattle Snakes w/OMF Beadlocks : Morphic Acuated Light bar : 6 4" Fuegos : 8" Lowered Beard Seats : K&R Performance Air Arm : Aluminum Radiator : CVT Blower : PLX Wide Band : Lowrance Baja 450c : Diecast Playcars Long Travel : Driveline Alternator : 4 Wheel Disc Brakes : 3.1 Gears : Full Bore Rear Fenders : Dual HID Head Lights : Horn Blasters Air Horns : Simpson 5 Point Harness : Trick Performance V Gauge :
Join Date: Oct 2008
Posts: 140
What a shitty deal. I am glad you guys are ok. The stuff can be replaced or repaired. It sucks when anyone loses their life. Sounds like there may have been contributing factors to her actions though. Hope you get everything put back together.................
Thanks guys, wanted to share, it seem to help when i tell the story. So I have done that and now I well let it go.
The Rhinos are getting Insurance estimates at this time.
So my next move is to start My Arctic Cat Build. coming soon like later today
---
http://utvweekly.com/index.php/2009/11/ricks-arctic-cat-prowler-1000/