My biggest Political gripe right here,
---
IT DOESN'T MATTER IF YOU ARE REPUBLICAN OR DEMOCRAT!

START A BILL TO PLACE ALL POLITICIANS ON SOCIAL SECURITY
------------ --------- --------- ----

SOCIAL SECURITY:

(This is worth reading. It is short and to the point.)

Perhaps we are asking the wrong questions during election years.

Our Senators and Congresswomen do not pay into Social Security and, of course, they do not collect from it.

You see, Social Security benefits were not suitable for persons of their rare elevation in society. They felt they should have a special plan for themselves So, many years ago they voted in their own benefit plan.

In more recent years, no congress person has felt the need to change it. After all, it is a great plan.

For all practical purposes their plan works like this:

When they retire, they continue to draw the same pay until they die.
Except it may increase from time to time for cost of living adjustments. .....

For example, Senator Byrd and Congressman White and their wives may expect to draw $7, 800,000.00 (that's Seven Million, Eight-Hundred Thousand Dollars), with their wives drawing $275, 000..00 during the last years of their lives.
This is calculated on an average life span for each of those two Dignitaries.

Younger Dignitaries who retire at an early age, will receive much more during the rest of their lives.

Their cost for this excellent plan is $0.00. ZIP!! NADA!!! ZILCH!!!

This little perk they voted for themselves is free to them. You and I pick up the tab for this plan. The funds for this fine retirement plan come directly from the General Funds;

"OUR TAX DOLLARS AT WORK"!

From our own Social Security Plan, which you and I pay (or have paid) into, every payday until we retire (which amount is matched by our employer ), We can expect to get an average of
$1,000 per month after retirement.

Or, in other words, we would have to collect our average of $1,000 monthly benefits for 68 years and one (1) month to equal Senator Bill Bradley's benefits!

Social Security could be very good if only one small change were made.

That change would be to

Jerk the Golden Fleece Retirement Plan from under the Senators and Congressmen. . Put them into the Social Security plan with the rest of us

Then sit back.....

And see how fast they would fix it!

P.S. The same goes for their healthplan
---
http://utvweekly.com/index.php/2009/11/ricks-arctic-cat-prowler-1000/
Ah man i had to take about 20 minutes to settle down before i sat down to type this up.
I will try to keep this short and sweet but it probably wont be.
First off their terms need to be 8 years max.Next their retirement should be based on their performance.Tier 1,tier 2 tier 3 etc.And it should be voted on by the people who elected them.Did you guys know that if they get caught doing some illegal crap and resign or step down they still get all the benefits that you are talking about?That is B.S.
It sure is funny how when they first get elected they are so full of piss and vinegar to work for the people.That is B.S. too.The first four years they are in they are paying back in FAVORS to all the people and corporations who help get them elected.Oh and don't even get me going on the lobbyist.They should be outlawed.They do so much harm to are political process we probably have no idea.I am going to stop there cause I am so disappointed and embarrassed in our leaders right now I will just get myself in trouble.
Here is one for ya....
MEDICAL BREAKTHROUGH!
A French doctor says:
Medicine in my country is so advanced that we can take a kidney out
of one man, put it in another,
and have him looking for work in six weeks.
A German doctor says :
That is nothing; we can take
a lung out of one person, put it in another, and
have him looking for work in four weeks.
The Russian doctor says:
In my country, medicine is so advanced that
we can take half a heart out of one person, put it in another, and
have them both looking for work in two weeks.
An American doctor, not to be outdone, says :
You guys are way behind.
We recently took a man with no brains out of Illinois , put him in the
White House, and now half the country is looking for work.
Never pay again for live sex! | Hot girls doing naughty stuff for free! | Chat for free!
---
Last edited by sandchris; 08-14-2009 at

10:48 AM

.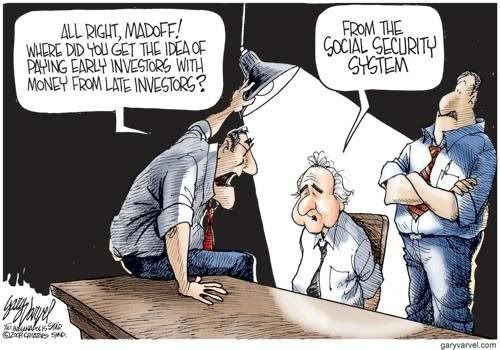 I never thought about it that way before.
---
http://utvweekly.com/index.php/2009/11/ricks-arctic-cat-prowler-1000/
Maybe Madoffs investment deal was legit but when things turned south it obviously had some flaws and the investors cried and the government had to act like they were doing something so they went after him. The investment scheme is so complex that there is no way that the dipshits at the government could even sift through it all and figure it out that quick I CALL BULLSHIT ON THE GOVERNMENT, SHIT HAPPENS. BUYER BEWARE...
SNOPES" VALIDATES THE FACTS BELOW :

Speaker of the House Nancy Pelosi's home district
includes San Francisco .

StarKist Tuna's headquarters are in San Francisco , Pelosi's home district.

StarKist is owned by Del Monte Foods and is a major contributor to Pelosi.

StarKist is the major employer in American Samoa employing 75% of the Samoan work force.

Paul Pelosi, Nancy 's husband, owns $17 million dollars of StarKist stock.

In January, 2007 when the minimum wage was increased from $5.15 to $7.25,
Pelosi had American Samoa exempted from the increase
so Del Monte would not have to pay the higher wage.

This would make Del Monte products less expensive than that of its competitors.

Last week when the huge bailout bill was passed,
Pelosi added an earmark to the final bill
adding $33 million dollars for an "economic development credit in American Samoa ".

Pelosi has called the Bush Administration "CORRUPT" and many other things !!!

How do you spell "HYPOCRISY" ?

SHE'S SHAMELESS....


don't know how true this really is but I dont care for her anyway as a politician so Im adding my 2 cents to this poitical mix anyway .















---
A Hemi-Spherical First