Warning: Shifter mechanism and brake cable melt
WARNING: SHIFTER MECHANISM TROUBLE. BRAKE CABLE SHEATHING AND SEAT BUCKET MELTING!
Hi everyone. Got a couple of things for everyone to check on their Prowlers.
Next time you have your engine cover off, check the star pattern bolts holding the shifter arm/knob mechanism in place. There are two on each side.
While out riding yesterday, the shifter knob started hitting the faceplate when placing tranny in LOW. Checked it out today, and BOTH bolts on the passenger side were gone.
The other thing is while working on the above problem, I noticed that about 4 inches of the sheathing on the parking brake cable on my XTZ was melted below the muffler area, exposing the metal flex cable. I stopped and asked at my dealer and he is going to check with arctic cat, but I noticed on the brand new XTZ in front, the cable sheilding was about 4-5 inches longer than on my 2009 (like in the attached photo).
Here is a photo of the area I got from the fireinvestigators thread. My heat sheild on the parking brake cable is 4-5 inches shorter, so the area above the curve of the cable is all exposed.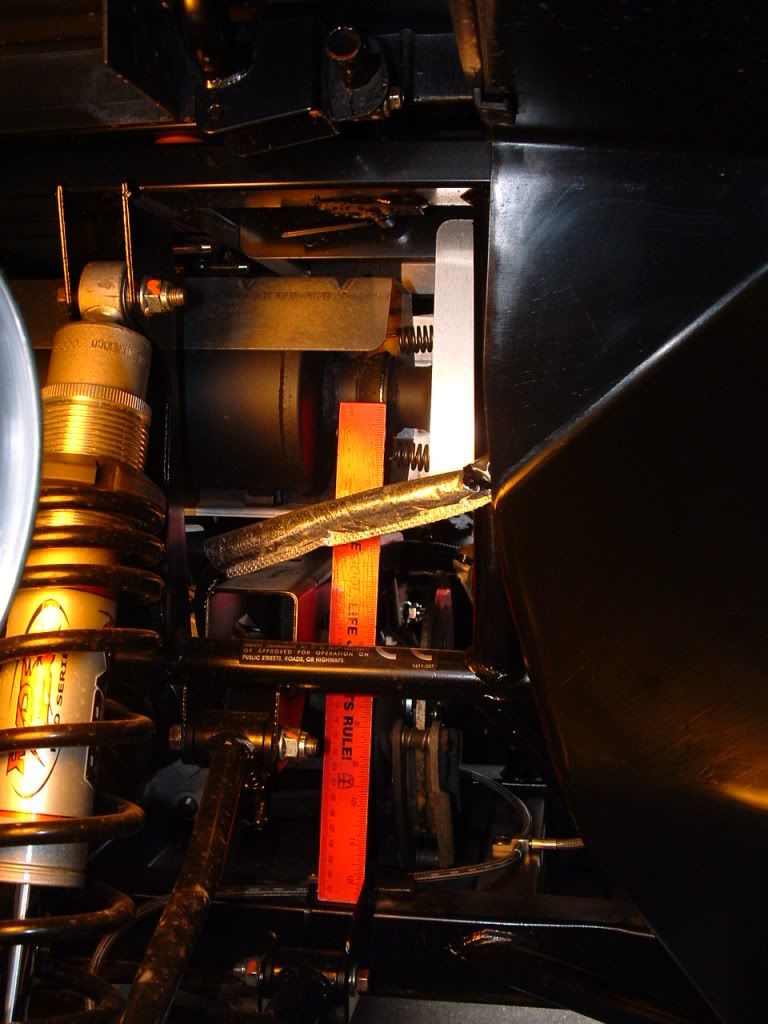 I think I remember reading something about this on this site, but need to check further.
Just an FYI.
Been searching and found nothing. But I wonder??? Could this melting cable have started fires that I have been reading about????
Another thing... The last time I worked on the prowler, the plastic passenger seat mounting bucket was also melting right above the exhaust manifold Y. There is a tape-on heat sheild there that was torn, and the plastic bucket was actually melting from the heat. This caused me to buy high temp manifold wrap, and wrap both pipes of the manifold back to the muffler. I also added a metal heat shield from the existing one forward to the back side of the engine. But reading about these fires being blamed on the parking brake, sure is making me wonder if it is the heat from the exhaust system turning plastic parts into flames!!!